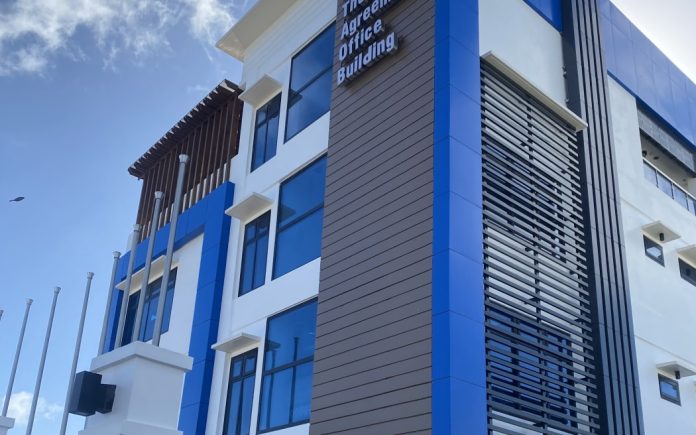 The capital of the Marshall Islands, Majuro, will host the first in-person annual meeting of the Parties to the Nauru Agreement (PNA) since 2019 when the powerful fisheries organisation convenes on Monday.
To coincide with the gathering, PNA will officially open its four-storey headquarters building in Majuro on 13 February.
The PNA controls waters where half of the world's skipjack tuna is caught. It held a "soft" opening for the headquarters building soon contractor Pacific International completed construction in mid-2021 so PNA staff could begin making use of the facility.
The official opening involving leaders from the nine islands involved in PNA had to wait for covid border quarantine controls to be lifted.
Since it was first established in Majuro in 2010, the PNA Office and the member countries have been responsible for a nearly 10-fold increase in revenue generated for the islands through a management scheme known as the "vessel day scheme" that regulates purse seine fishing in the region.
In 2010, about US$60 million went to these islands each year from the commercial tuna industry. Fast-forward to last year and the revenue is close to US$500 million.
The parties to the PNA agreement are Papua New Guinea, Solomon Islands, Tuvalu, Kiribati, Nauru, Marshall Islands, Federated States of Micronesia and Palau. Tokelau is a participating member.
Marshall Islands fisheries chief Glen Joseph said recently that PNA members are not only benefiting financially from PNA management of the fishery. "PNA is sustainably managing the fishery, conserving tuna for future generations," said Joseph.
"The four tuna (types) in the Pacific are all healthy and being fished sustainably.2
PNA's vessel day scheme regulates the total number of fishing days that can be sold in a year, with each of the nine participating islands having a share of these to sell to the fishing industry or trade among each other. The limit on fishing days' controls fishing by the purse seine industry at sustainable levels.
SOURCE: MARSHALL ISLAND JOURNAL/RNZ PACIFIC/PACNEWS