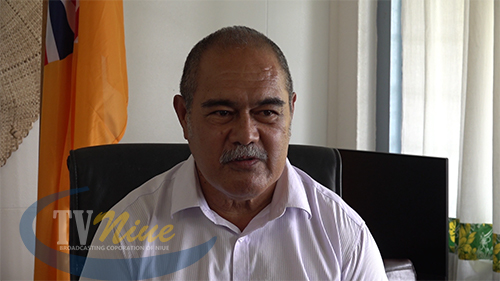 After the first phase of the Pfizer vaccine roll out which started three weeks ago, Niue can be proud that 97 per cent of the eligible population of 16 years and older have taken their first dose of the vaccine.
The Minister of Health Sauni Tongatule in an interview with BCN news said that he is proud of this number thanking the people for their dedication and commitment to keeping themselves and the families safe.
He also thanked the hard working teams of the Health department and other government agencies for this achievement and to the New Zealand government for the generous support and continuing support to Niue's COVID-19 vaccination roll out programme.
"I would like to thank the general public for the support and turning up to have their first dose of the vaccine."
Minister Tongatule said that he was hoping for 100 per cent but ninety per cent is a figure that he believes "will be difficult to be matched by any other country".
The second dose will begin on Thursday and the Ministers says that he is expecting the same number to turn up over the next two weeks to complete the full vaccination.
Ninety-seven percent of the eligible population of 1,200 people means that 1,164 took part in the vaccination.
Minister Tongatule also confirmed that the government has also received information from the New Zealand Ministry of Health this week about the Medsafe provisional approval for the Pfizer vaccine to be given to children 12 to 15 years.
However, the priority for the government now is to complete the second phase of the vaccination programme and also encourage the very few people on the island who have not taken the vaccine to reconsider.
After the completion of the full vaccination of the eligible population of 16 years and over the government will then plan for the vaccination of the children 12 years to 15 years, but there is no date set yet for that to take place.
For now, the Minister of Health is just pleased with the community spirit shown by the people to keeping Niue safe.
SOURCE; TV NIUE/PACNEWS