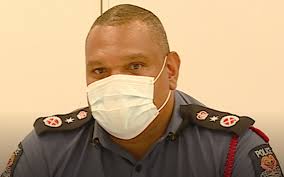 Papua New Guinea has recorded 38 new COVID-19 cases on Tuesday increasing the total number of cases to 17,079.
The cases were reported in 11 provinces with Autonomous Region of Bougainville reporting 11 cases followed by New Ireland with six cases. Western Highlands, Southern Highlands, National Capital District and East New Britain reported four cases each. West New Britain, Madang, Enga, Central and Milne Bay reported a single case each.
Of the 38 cases reported, 30 are males whilst eight are females. Their ages range from eight to 71 years.
The country's COVID-19 cases now stand at 17,079 with 173 known deaths. A total of 16,480 recoveries have been recorded to date.
PNG recorded three new COVID-19 cases on Monday.
Also a total of 131,146 people have tested for COVID-19. All 22 provinces including the Autonomous Region of Bougainville (AROB) have reported cases.
SOURCE: PNG GOVT/PACNEWS