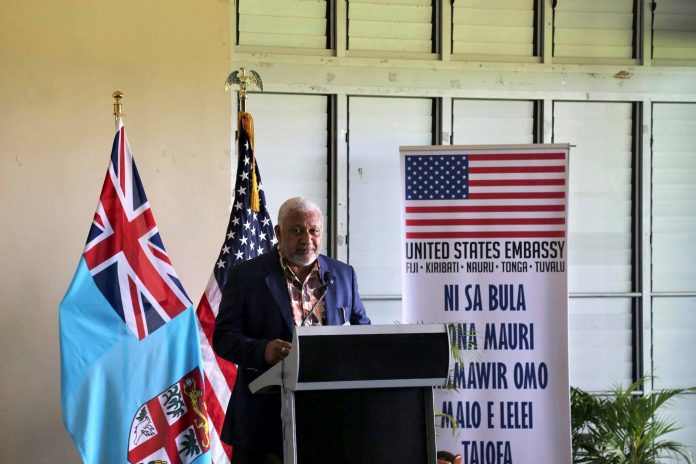 Fijian Prime Minister Voreqe Bainimarama says there are no easy ways around this COVID-19 pandemic.
"We have to meet it head-on, and we are," Bainimarama said in Suva while receiving more than 150,000 doses of the Moderna COVID-19 vaccine from the U.S Government.
He said Fijian frontline workers had been working tirelessly and selflessly in hospitals, homes, offices and informal settlements around the country to eradicate COVID-19, and "doctors, nurses and medical administrators are providing critical leadership."
"Government has devoted all the resources at our disposal to support individuals and businesses who are suffering economically because of this pandemic," the PM said.
"But we need to get to the permanent solution.
"Once we do, this virus will be like the many other diseases we have defeated through vaccines—like smallpox, polio, measles and leprosy.
"Vaccines are the permanent solution—the proven solution."
Bainimarama said most Fijians were doing their part but more Fijians still needed to step up.
He said the Moderna vaccine has been approved specifically in the U.S and by the WHO for use by pregnant women, which should put some minds at ease.
Bainimarama said anyone who had had doubts about the vaccine because they or a family member was pregnant "should take heart and make arrangements for vaccination."
He said beginning this week, women who had completed their first trimester of pregnancy would be able to receive the Moderna vaccine.
"Individuals above 60 years of age are also encouraged to get the Moderna vaccine for protection," Bainimarama said.
The Moderna vaccine requires two doses to be fully effective.
SOURCE: FIJI TIMES/PACNEWS