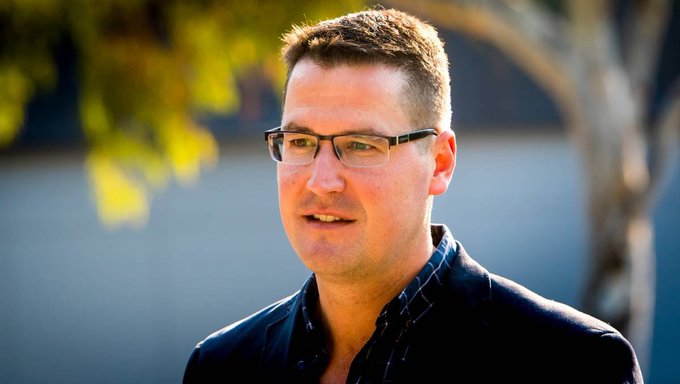 -Vaccine rollout in Solomon Islands and across the Pacific is critical to economic recovery.
And Australia is leading efforts to vaccinate countries in the region with its vaccine dose supply expected to reach one million by the end of next week.
Australia's Minister for International Development and the Pacific, Zed Seselja told Pacific journalists this week that his government is committed to supply up to 15 million doses to the Pacific and Timor-Leste by mid-2022.
He emphasised that getting vaccines into people's arms is vital to re-starting Pacific economies.
"Getting vaccines, getting populations vaccinated, of course, in the short term will be one of the best ways to …start economies up."
Seslja acknowledged the debt crisis many Pacific nations are facing.
"The best way to see budgets coming back will be when we see activity coming back, that will happen when there are more vaccinations.
"That would mean that people are able to run their businesses and trade is able to be more easily facilitated and in time, travel in the region will come back.
"And, of course, that is so important to so many economies in the Pacific."
Continued economic reforms would also be important to making sure that economies recover strongly from the pandemic, the Minister said.
So far, around 750,000 Australian doses of AstraZeneca vaccines have been delivered to the Pacific and Timor-Leste.
Seselja said that amount is expected reach the million mark by the end of next week.
"The health security of our neighbours is critical to Australia's health security and vaccines are critical to the region's recovery," he adds.
The Solomon Islands government has recently announced that the option of opening up national borders will be discussed if up to 80 per cent of the population is vaccinated.
To date, just under 30,000 people have been vaccinated in the country.
Prime Minister, Manasseh Sogavare on Monday said the target population for the nationwide vaccination strategy is 414,500, and these are citizens above the age of 18.
"If the whole 414,500 adults in our country are vaccinated, this constitutes about 64 per cent of our population which would offer some level of protection to the other 36 per cent of our population that cannot be vaccinated," he said.
Prime Minister Sogavare said citizens that cannot be vaccinated rely on those that can be vaccinated for their protection and for their lives.
SOURCE: ISLAND SUN/PACNEWS