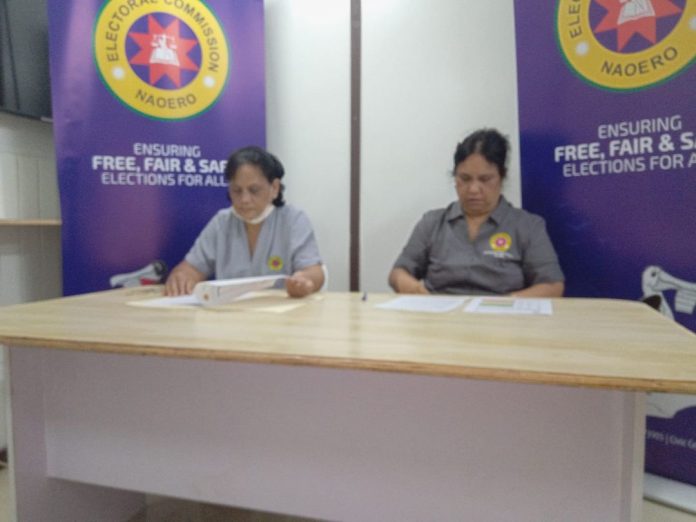 The Nauru Speaker of Parliament Marcus Stephen has issued a Writ for 24 September to elect the 19 members of the 24th Parliament for a three-year term.
A statement from the Nauru Government says voting on polling day will start at 7am and close at 6pm.
A total of 8,054 eligible voters have registered for the 24 September election in eight constituencies. Ubenide has the highest number of registered voters with a total of 1,748 in the electorate, followed by Meneng with 1,399 voters.
The voter roll will be published on 01 September and closes on Saturday 03 September. Voters have been encouraged to check and confirm their details in the voter roll…
SOURCE: NAURU GOVT/PACNEWS