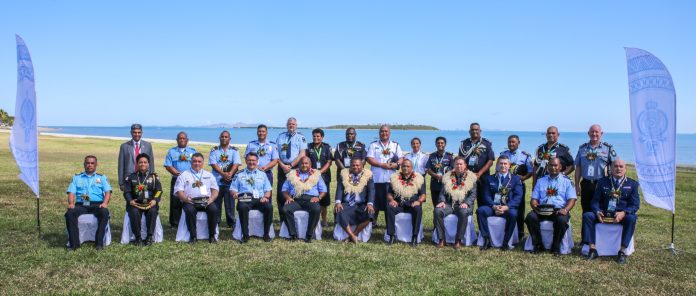 The deadliest crisis in the Pacific region isn't criminal activities such as drug and human trafficking but non-communicable diseases (NCDs) which also pose a threat to a police force's ability to carry out its roles.
While opening the 49th Pacific Islands Chiefs of Police (PICP) meeting in Nadi Wednesday, Fijian Defence, National Security and Policing Minister Inia Seruiratu said NCDs have crept into the ranks of police forces across the region.
"The theme of this conference 'Workforce Wellbeing and Resilience' asks you to look inwards to be able to build law enforcement agencies that are outfitted in every way to serve their vital role in society," he said.
"Workplace wellbeing speaks to both physical and mental health of our police women and men.
"The truth is that the deadliest crisis in our region isn't drugs, violence, or even climate change. It is non-communicable diseases.
"Heart disease, depression, cancers and other NCDs are quiet killers whose harm far outpaces other diseases – even COVID-19.
"These insidious diseases have crept into the ranks of police forces across the Pacific and officers are paying the price."
He said the PICP was an avenue for regional police chiefs and governments to work together in addressing their common issues.
"I'm proud of how the Fiji Police Force has adopted a modern crime-fighting method, but even if Fiji was to hold the most sophisticated law enforcement agencies in the world, we cannot innovate our way out of geography or the bounds of sovereignty.
"With each of our capabilities, no matter how advanced, ends at the borders of our waters.
"That is as true in the Pacific as it is true in Europe, in the Americas, the Middle East and the South of Africa.
"We rely, therefore, on the PICP as we rely on the International Criminal Police Organisation to meet the threats that no nation can meet alone."
The meeting continues today.
SOURCE: FIJI TIMES/PACNEWS