This week, a team from the United Nations (UN) landed in Vanuatu for the first time since COVID-19 closed Vanuatu's borders in 2020.
Led by the UN Resident Coordinator to Vanuatu, Fiji, Solomon Islands, Tonga and Tuvalu, Sanaka Samarasinha, the team begun the mission officially on Monday, meeting with Vanuatu Prime Minister, Hon. Bob Loughman, Minister for Climate Change, Hon. Silas Bule, and Director-General OPM, Dr Gregoire Nimbtik in Port Vila.
The discussions provided an important opportunity for the UN to reaffirm its support to the government and people of Vanuatu.
Following updates from PM Loughman relating to the 'reset' of Vanuatu's national priorities post-COVID, Samarasinha said the UN remains committed to supporting Vanuatu to reach its national development goals, and its sustainable development goals (SDGs).
Dr Nimbtik highlighted the strengths and challenges related to humanitarian response and recovery, as well as the need for increased collaboration and cohesion among partners.
PM Loughman added that as part of Vanuatu's 'reset' priorities, his government was focusing on building livelihoods post-COVID, health services, and schools. He said the Vanuatu Government is dedicated to ensuring they safeguard their resources, including their traditional knowledge for future generations.
Samarasinha added that the establishment of the UN-Vanuatu joint steering committee was an important step towards ensuring the UN's development priorities align with the government's development priorities, as well as the 2050 Strategy recently adopted at the Pacific Islands Forum Leaders' Summit.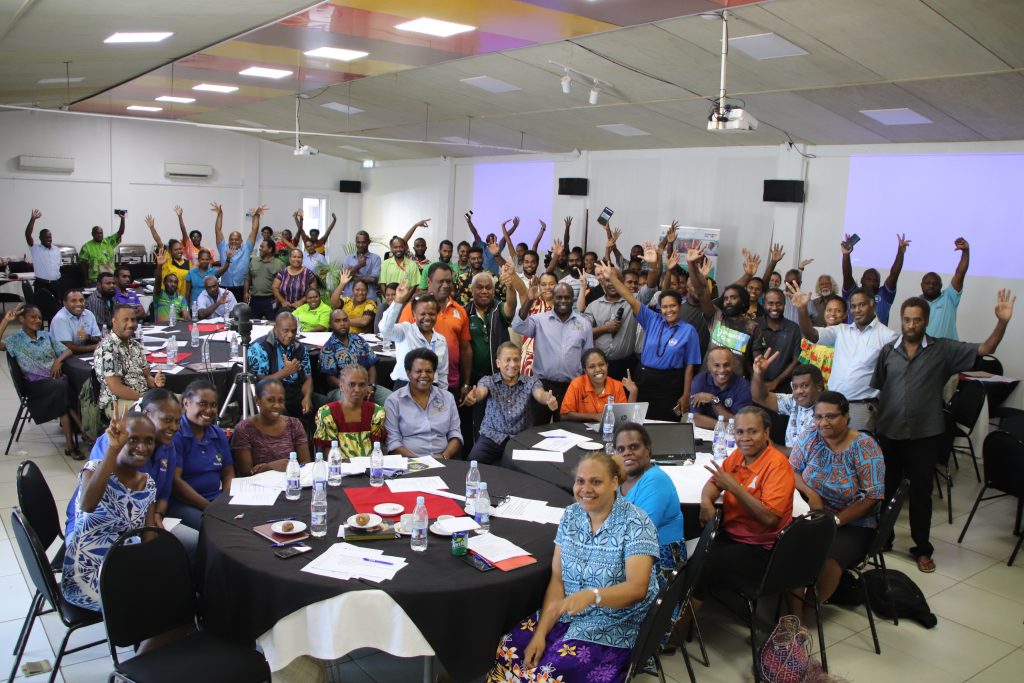 Additionally, they discussed:
– the possibilities of 'going digital' in tourism through a Smart Islands initiative – giving communities the chance to connect to global markets and tourists virtually
– the concerns and challenges associated with the rate of non-communicable diseases (NCDs) in Vanuatu and opportunities to work together
– Vanuatu's graduation from least developed country (LDC) status and the UN's support to a smooth transition.
Samarasinha and his team will continue to meet government officials and partners this week and next week, as well as fly to Pentecost and Ambae islands to visit UN project sites.
The UN is one of Vanuatu's long- standing development partners, supporting in areas such as climate action, economic recovery, health and education, social protection, gender equality, child protection, digital and blue economy, food security, humanitarian aid and recovery, and democratic governance.
UN's contribution to Vanuatu in 2022 is projected to be US$19million.
The UN stands ready to support Vanuatu through the next phase of its development journey.
SOURCE: UN/PACNEWS