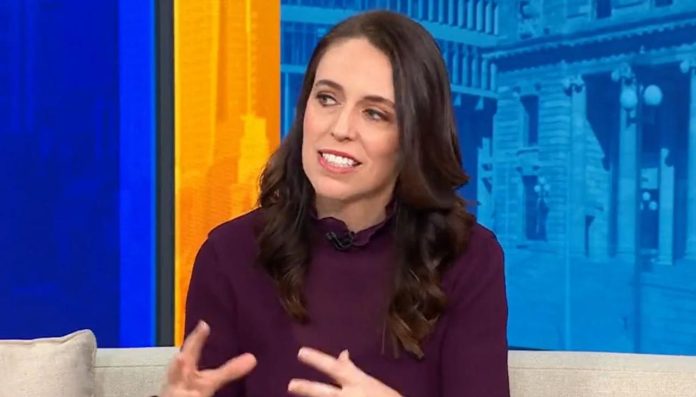 New Zealand Prime Minister has told Australian media there is "power in the collective" when dealing with China in the Pacific, calling on all local leaders to be involved in discussing the region's security.
Jacinda Ardern is in Sydney for a meeting with new Australian leader Anthony Albanese. The pair are expected to discuss the 501 deportation issue, climate change, and Kiwis' rights in Australia when they sit down for their bilateral on Friday.
Also on the agenda is likely to be regional issues, namely China's attempts to grow its influence in the Pacific by seeking a region-wide security and economic agreement as well as smaller individual deals with island nations.
New Zealand, as well as Australia, the United States, and others, have already opposed a pact between China and the Solomon Islands and said Pacific nations should look within the region for assistance.
But Ardern has grown "frustrated" with some commentary which she says suggests representatives from New Zealand or other Western nations should travel to the islands and dictate how they manage their engagement with Beijing. She's said that ignores the sovereignty of the Pacific countries and that regional issues should be discussed openly at regional forums.
The Prime Minister reiterated that message on Australia's Today programme on Friday morning when asked how to deal with a country like China.
"I think that there is power in the collective and, in fact, all that we've in recent times asked [is] for big conversations, like for instance, security arrangements, [to] deal with us as a region, as a Pacific, and as a Pacific voice."
She said the upcoming Pacific Island Forum – which Ardern and Foreign Affairs Minister Nanaia Mahuta are expected to attend in Fiji – will be "critical" in allowing that Pacific voice to be heard.
"I do think it's time that actually there is an opportunity for our Pacific neighbours to speak for themselves. There's a lot of commentary around what's happening in the region [and] very little opportunity for them to speak to it."
Ardern said China's presence in the Pacific is not new, but "it's whether or not they're seeking to change those relationships to dip into spaces like, for instance, the potential militarisation of our region".
While the full details of the China-Solomon Islands deal haven't been released publicly, a leaked version of the agreement suggested Beijing could establish a naval base in the Solomons. The Solomon Islands government has since directly told New Zealand that won't happen, something Mahuta has said she will take at face value.
Chinese Foreign Affairs Minister Wang Yi has been touring the Pacific over the last two weeks in an attempt to get countries to agree to a new regional pact. But Pacific Island nations leaders rejected that, which Ardern said on Friday showed the "Pacific held its ground".
"That again, I think speaks to the fact that the Pacific are speaking and sharing their own views."
Ardern's previously rejected criticism of Mahuta for not travelling to the Pacific recently as her Chinese and Australian counterparts have by saying that the strength of a relationship is not measured by whether you've stepped foot in their airport.
She told AM on Tuesday that Australian Foreign Affairs Minister Penny Wong's recent visits – only days after being sworn in as minister – were natural for a new minister in a new government.
"When you're a new government, you get out quickly to go and see people. We are obviously not a new government. We already have those relationships. We are not in a standing start," Ardern said.
"In the last 18 months, we have had 100 ministerial or formal engagements with our Pacific Island counterparts. That's me, that's the minister engaging with the Pacific."
Ardern told reporters at Parliament later on Tuesday that those engagements are "everything from Zoom engagements to phone calls, to in some cases face-to-face".
Mahuta's first Pacific trip since becoming the minister after the 2020 election was in March, when she flew to Fiji to meet with Prime Minister Frank Bainimarama and attend a Pacific Islands Forum Secretariat event. …. PACNEWS
SOURCE: NEWSHUB/PACNEWS