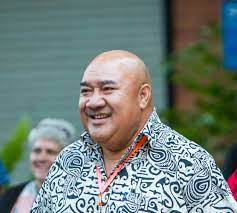 Three more cabinet ministers tested positive for COVID-19, confirmed the Minister for Health Wednesday.
They include the Minister for Internal Affairs Sangstar Saulala, Minister for Foreign Affairs Fekitamoelao 'Utoikamanu, and the Minister for Justice and Prisons Samiu Vaipulu.
Minister for Health, Dr Saia Piukala confirmed he is currenlty in self-isolation and has tested negative so far for COVID-19.
He said he is in self-isolation for 10 days because he was a close contact to someone who had tested positive (not the Prime Minister).
"If I do test positive to COVID-19, I will have to restart 10 days of self-isolation starting from the day I test positive," he said.
Last Saturday, Prime Minister Hu'akavameiliku Siaosi Sovaleni announced he tested positive for COVID-19 and is currently in self-isolation.
Dr Piukala said he expects COVID-19 positive case numbers to spike because the Ministry of Health is now counting positive cases detected by rapid antigen tests (RAT) in addition to PCR tests.
Prior to this, people who tested positive to COVID-19 using a RAT test had to have a PCR test to confirm the result.
Meanwhile, 20,160 rapid antigen tests recently arrived in Tonga from New Zealand.
"Around 20,000 more RAT kits are expected to arrive from New Zealand next week," said Dr Piukala.
As at 15 March, there were 1,365 active COVID-19 cases in total in Tonga.
SOURCE: TONGA WIRES/PACNEWS