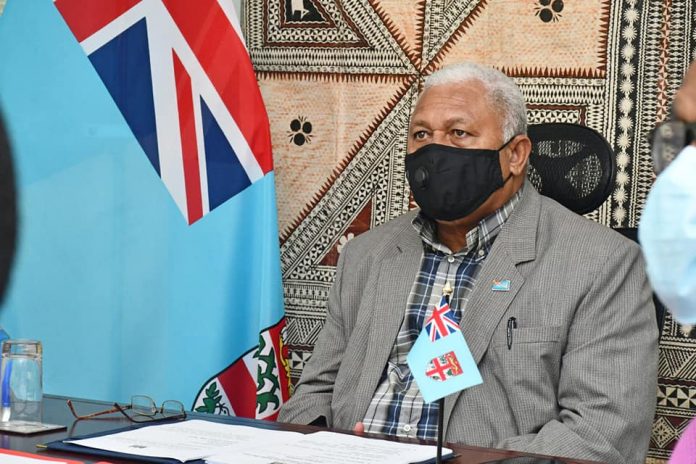 Fijians on social media, civil society organisations and political party leaders are puzzled over Government's decision to open up the Lami, Suva and Nausori containment areas into one big zone in the face of escalating COVID-19 cases.
They also queried the decision to lift the border between Nadi and Lautoka, after two new cases were discovered in Nadi.
Prime Minister Voreqe Bainimarama announced the relaxation of borders and heightened requirements for businesses to open last Saturday.
Fiji Labour Party leader and former prime minister Mahendra Chaudhry said the relaxation of border controls would come with "great inherent risks which, if not rigidly managed, could cause a major outbreak of the virus in the Central Division".
"The easing comes at a time of heightened infection numbers – 46 new cases announced last Friday, the highest so far in a single day," he said.
Foundation for Rural Integrated Enterprises & Development Director Sashi Kiran said the decision was ill-thought.
"There is much frustration within Lautoka containment zone that five weeks of sacrifices for most families went in vain," she said.
"Now we know cases in Nadi are increasing and these can easily contaminate Lautoka. "With the current actions we are back to square one."
Health Ministry permanent secretary Dr James Fong said maintaining containment zones was stretching security resources thin, thus the need to make some changes to the containment strategy.
"We had to recognise difficulties and we had to make moves to mitigate those difficulties," he said.
He said part of being more targeted in their response was to re-deploy security teams looking after borders to go into small neighbourhoods "where you have enforced lockdowns and they can go and patrol those areas".
"What I am talking about is quite resource-intensive, and therefore, again it's from the angle we need to keep changing the way that we operate so that we can make sure that the appropriate resources are going to where it's needed the most."
Dr Fong said it was important to remember that no country in the world conducted 24-hour lockdowns for more than five or six days at a time.
SOURCE: FIJI TIMES/PACNEWS