Twenty-four test All Black Malakai Fekitoa has received some good news from tsunami-hit Tonga, but the agonising wait to hear from his mother goes on.
Tonga was devastated after the Hunga-Tonga-Hunga-Ha'apai volcano erupted at about 5.30pm last Saturday, causing a frightening tsunami and a communications blackout.
Fekitoa, who now plays for the Wasps club in the UK, has now revealed he has managed to at least speak to his sisters, as connections to the islands slowly begins to improve.
"Update from Tonga. The comms is back in the main land, managed to speak with my sisters and they're all ok but still waiting to hear from my mother and the rest of the family as still no connection to my island Ha'apai and the outer islands…" Fekitoa wrote on social media.
Fekitoa, 29, overcame plenty of childhood adversity growing up in Tonga to carve out an impressive rugby career.
In 2015, he told Stuff that he took particular joy in seeing the pride of his mother as he first cracked Super Rugby with the Highlanders and then became an All Black.
"I've never seen her so happy," he said. "When I was young she was always unhappy with us.
"I can see her now always smile, laugh and tell stories about rugby. I've never heard her talk about rugby until now. I'm really happy with that.
"It kind of got us together as a family. We're closer now for me being here. Everyone gets up to watch the games now."
Fekitoa has often talked about his pride in his heritage, and committed to playing his test rugby for Tonga even before World Rugby's recent eligibility change – having made the switch via the Sevens pathway.
In the wake of the Tonga tsunami, he also started raising relief funds via a GoFundMe page. By Monday, those efforts had already generated £49,075 ($99,000) towards his goal of £50,000.
Wasps have also committed to helping Fekitoa's fundraising efforts.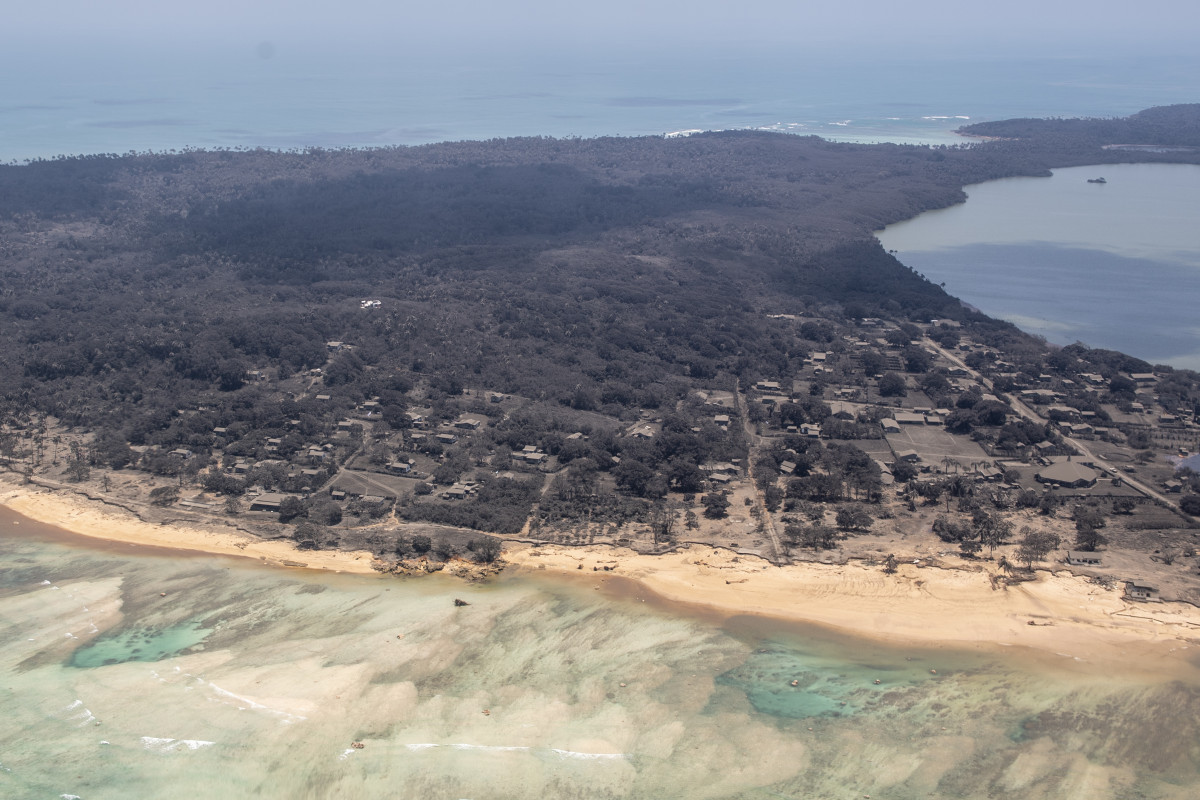 "As we await more news, the club has decided to support Malakai's fundraising efforts by donating 20 per cent of all match ticket revenue from our Saracens match on Sunday January 30 to the GoFundMe page which has been set up by Malakai to help get aid to where it is needed most," Wasps chief executive Stephen Vaughan said in a statement.
Fekitoa lost his father as a teenager and has 14 siblings, and told the Wasps website that his mother, two sisters, two brothers and nephew and nieces all remained on the island of Ha'apai.
"The last time I spoke to my mum was Monday [before the tsunami]," Fekitoa said. "Hopefully we'll hear from them soon.
"Honestly, it's been really, really tough trying to speak to my family, trying to call my mum, and also watching the news at the same time.
"It's one of the most difficult times I've had in a very long time. It's been tough, sleepless at times in some nights. It's very hard to cope not knowing what's happening out there.
"Every time I get time off from training I get my phone and start ringing…obviously nothing in the past few days," he said.
SOURCE: STUFF NZ/ PACNEWS