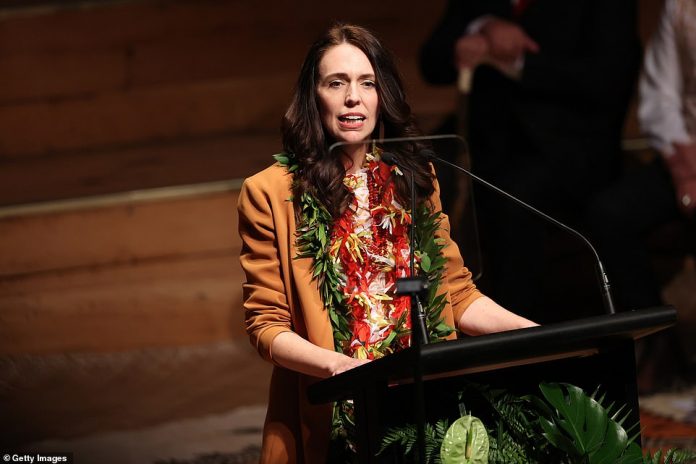 New Zealand Prime Minister Jacinda Ardern's father, Ross Ardern, carried out Dawn Raids as a young policeman in Auckland.
The involvement of Ardern's father in the Dawn Raids, which the Government formally apologised for on Sunday, was reported by Newstalk ZB on Tuesday. Ardern reportedly said her father was uncomfortable about his involvement in the raids and did not believe it should have been part of his job.
Ardern was unavailable for comment on Tuesday as she had caught a "seasonal sniffle" from her daughter, so was working remotely from Premier House.
However, cabinet ministers who were involved in the Government's formal apology at the weekend said they were not concerned by the prime minister's personal connection to the Dawn Raids.
Pacific Peoples Minister Aupito William Sio said Ardern had not told him of the connection. He had heard stories from police officers – "both Paheka as well as Pacific" – who were conflicted about conducting the raids.
"They had a role to play. But they also were conflicted by their own conscience," he said.
"There's a beautiful story of a Tongan woman hidden in a closet, and a police officer came into the room doing a dawn raid, opened up the closet, saw her there with the baby, closed the closet, went out, locked the door from behind, and yelled out, 'All's clear, no one's here'.
"What will happen when we're trying to compile this comprehensive history of what occurred is that we will hear more and more of those stories. And that's going to be important, not only to have a comprehensive and accurate historical record, but also to help everybody that was impacted, and affected, to heal."
Social Development Minister Carmel Sepuloni said the prime minister didn't want to "make it about herself".
"She wanted to make sure that the event was about Pacific communities and the hurt that they endured because of the Dawn Raids."
As a police officer, Ross Ardern worked extensively in the Pacific. He was the police commissioner of Niue and later became High Commissioner of the Pacific island. He currently serves as the administrator of Tokelau.
The Dawn Raids followed a boom period where migration from the Pacific Islands was encouraged to fill labour shortages. But when the economy declined, the Pasifika community was demonised by politicians and media as the reason for the country's social problems.
SOURCE: STUFF NZ/PACNEWS