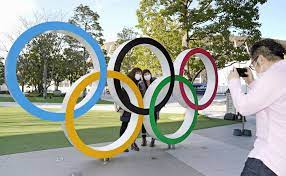 Fiji Rugby names men and women squad for PacificAus Sports Oceania Rugby Sevens (Fiji Rugby)
Fiji Rugby Chief Executive Officer John O'Connor has welcomed the opportunity for our Fijian and Fijiana 7s teams to play important lead up against tough opposition in lead up to the Olympic Games in Japan next month. He acknowledged and thanked the Almighty for allowing such opportunity in these challenging times. Both the men and women's teams will take part in the much-anticipated PacificAus Sports Oceania Rugby Sevens from the 25th to the 27th of this month in Townsville, Australia.
Fiji Rugby Chief Executive John O'Connor thanked the Australian Government and Oceania Rugby for supporting both the teams during this trying times.
I would also like to thank Ministry of Health and the Fijian Government for their support to both teams as we battle against the second wave of COVID-19. We would like to thank the Australian Government and Fiji Airways in particular for their assistance in the arrangements to fly the players to Australia.
Australian High Commissioner John Feakes said "We are delighted to be supporting Fiji's travel to Australia to compete in this important event which will be critical for Fiji's preparations for the Tokyo Olympics."
Both teams depart for Brisbane tomorrow morning and will be in quarantine until the 18th of this month before traveling to Townsville for the tournament.
O'Connor said "It's the first opportunity the teams now have to travel out of Fiji to get to play some international rugby game time.
"Australia and New Zealand have already competed against each other, while our plans have been to maintain our training program to ensure our players reach their optimal international level," O'Connor said.
In line with the Oceania 7s announcement, Fijian 7s Coach Gareth Baber and Fijiana 7s Coach Saiasi Fuli have named their respective 18-member extended squad.
Baber has named a mixture of experience and young players for the Oceania tournament.
After recovering well from an ACL injury, Kalione Nasoko makes his return and joins a powerful forward pack which consists of experienced players in the likes of Josua Vakurunibili, Meli Derenalagi, Kavekini Tabu and Asaeli Tuivuaka.
Tabadamu's Iosefo Masikau, Barbarians and Nabua rugby clubs Taniela Sadrugu, Police 7s stars Rusiate Nasove and Joseva Talacolo completes the Fijian 7s thrilling forward-pack.
Baber has named two Olympic Gold medalists in the backline, World Rugby Player of the Decade Jerry Tuwai and Kitione Taliga.
Barbarians and Nabua winger Juita Wainiqolo, Sireli Maqala and Uluinakau's Kaminieli Rasaku also join an exciting and entertaining backline.
Tuwai will captain the side.
Baber said the balance and combination of experienced as well as young talent is important.
"The new players named in the squad have done exceptionally well here in Fiji and have won a spot in the team because of their behaviour and performance during training sessions.
"Now the big test for them is to go-up against players they don't know and face a different style of rugby in both defence and attack, and track themselves progressively, "said Baber.
Baber added that the Oceania 7s will set a platform which will give him an opportunity to gauge the players while playing against New Zealand and Australia.
He added through its usually difficult for an athlete to understand and be aware of their fitness-form as a player.
"Through-out the trainings we have had, we introduced periods of competition where we played against each other internally, in almost like an Olympic format.
"It is a hard prospect, normally we would have had competition such as World Rugby Sevens Series to play in, where we can measure each other against the rest of the world.
"We have improvised and have done that internally and I think the biggest thing for us now is just to give the players an opportunity to play against Australia and New Zealand," said Baber.
Fijiana 7s Coach Saiasi Fuli says that it's been a long wait and the team is glad to get an opportunity to play against Australia and New Zealand.
Fuli has named 7 forwards and 11 backs including Olympians Rusila Nagasau, Rejieli Daveua and Viniana Riwai.
Seasonal half-back Tokasa Seniyasi will captain the side and will be helped by Mereula Torooti, Lavena Cavuru, Ana Maria Naimasi, Roela Radiniyavuni and Aloesi Nakoci in the backline.
The newcomers in the squad are Lautoka trio Sesenieli Donu, Vani Buleki, Vasiti Solikoviti, Yasawa's Bulou Rokodinono, Laisana Likuceva and Nadroga's Reapi Ulunisau.
Fuli said "It's a very good time for us to go and play in a competition and play against the top two teams in the world who have set the bench mark and are the best in the business.
"This is the only way we can measure our strength, team performance and individual players whom we can select later for the Olympic Games," Fuli added.
Baber and Fuli are expected to name their final 13-member squad for the Olympic Games after the completion of the Oceania 7s tournament.
On the eve of the teams' departure the CEO Fiji Rugby on behalf of the management and the teams travelling would like to acknowledge and thank all the front-liners for their commitment, sacrifice, hard work and dedication in the fight against COVID19 and keeping all Fijians Safe.
Crumpler and AOC launch Olympic luggage marking 50 days to go to Tokyo (Australian Olympic Committee)
Australian Olympic Team members will take their Olympic kit in the award-winning VIS 2.0 Lite, Crumpler's lightest hard luggage ever.
Featuring green and gold straps, a custom internal colourway, and a strong, durable and lightweight outer shell with a unique opaque top section, allowing each Olympian's green and gold team uniform housed inside to shine through.
Australian Olympic Team Chef de Mission Ian Chesterman welcomed Crumpler's support for the Team.
"Thank you to Crumpler for providing fantastic luggage for the Australian Olympic team," Mr Chesterman said.
"We're thrilled Crumpler are supporting the Team for their second Summer Olympics. Rio Olympians are still getting use from their 2016 luggage and I'm sure our Tokyo Olympians will be delighted with this luggage.
"With just 50 days until the Opening Ceremony, today is another exciting milestone for athletes on their journey to what will be a special Olympic Games, bringing the best from around the world amidst all the challenges to celebrate sport and the achievements of so many inspirational athletes."
With an expected team size of around 480 athletes, Crumpler have included green and gold sticker kits for athletes to personalise their luggage, to make sure each athlete can identify their luggage from their teammates.
Rio Olympian artistic swimmer Amie Thompson, already selected for her second Games, was excited to see what she and her teammates would be travelling with to Tokyo.
"I love the design, it's very modern and ties in so well with the Tokyo Games," Thompson said. "It's so awesome that the top part is clear."
"Receiving your Olympic suitcase is so special, you feel like a kid at Christmas and can't wait to open up everything inside."
Adam Wilkinson, Crumpler CEO, welcomed today's launch with 50 days until the Olympic flame is lit in Tokyo.
"We are very proud of our major sponsorship of the Australian Olympic Team and the fact that this is our second Olympics as the official luggage sponsor shows how successful the partnership has been," Mr Wilkinson said.
"We are honoured and privileged to partner with the Australian Olympic Committee who make it possible for athletes from all over the country to come together to represent Australia, pursue their dreams and be a part of history."
Functionality is always a main driving force behind Crumpler's design thinking. Product Designer, Zac Douglas, says the idea of a semi-transparent case for the Australian Olympic Team not only provides a unique modern twist, but also as a key feature to help athletes identify their own luggage on the carrousel among their peers.
50 days to go: Podiums, theme music and other key items unveiled in Tokyo 2020 ceremony (Tokyo 2020)
Tokyo 2020 has today unveiled the key items that will be used during the victory ceremonies at both the Olympic and Paralympic Games in 2021 during an emotive ceremony in the city.
With just 50 days remaining until the curtain is finally lifted on the Olympic Games, the historic event at the Ariake Arena saw the highly-anticipated reveal of the podiums, theme music, costumes worn by medal bearers and medal trays that will be used when athletes are awarded for their achievements from July 2021.
The venue, which will play host to the volleyball and wheelchair basketball tournaments this summer, provided a stunning backdrop to the ceremony that was live-streamed to a global audience.
"At the Tokyo 2020 Games, there will be a total of 878 Victory Ceremonies; 339 during the Olympic Games and 539 during the Paralympic Games," Tokyo 2020 President HASHIMOTO said. "I hope, when the athletes are on top of the podiums, and with the whole world watching, that in these moments we can truly appreciate the value of the Olympic and Paralympic Games in this era."
"I look forward in earnest to the outstanding performances of all athletes, and would like everyone in Japan to join in uplifting them as we endeavour through these challenging times together," she added.
Among those to oversee proceedings was boxer MURATA Ryota, a gold medallist at London 2012 and record-breaking swimmer IWASAKI Kyoko, who was just 14-years-old when she scooped gold at Barcelona 1992. They were joined on stage alongside five-time Paralympic swimming gold medallist KAWAI Junichi and OBINATA Kuniko, a multiple Para alpine skiing medallist who competed at every Paralympic Winter Games from 1994 to 2010.
"Standing on the podium versus what I feel now, hearing the music, being blind, is very big," Kawai explained. "I had goosebumps. I'm not an athlete anymore and I won't have the experience of going up on the podium [anymore], but hearing that music makes me remise the moments of standing on the podium.
"Being on the podium was a moment that changed my life. I want to tell them [athletes] that their dreams can come true. That's a message I'd like to convey."
Behind the Tokyo 2020 Olympic Victory Ceremonies Podium
More than just being on top of a podium: it's the summit of a lifetime
In an Olympic and Paralympic first, the podiums that will be used at Tokyo 2020 have been created using recycled household plastic waste, donated by the people across Japan to illustrate how a sustainable society can be realised.
Over the course of nine months, 24.5 tonnes of recycled plastic – the equivalent of 400,000 bottles of laundry detergent – were collected to create the 98 podiums used during the Games.
The shining symbols embedded in the podiums were also made from waste, created using aluminium that was recycled from temporary housing provided in the regions affected by the Great East Japan Earthquake in 2011.
"I am so proud of the design and its concept, rooted in the word 'connect'", said designer TOKOLO Asao, who also designed the Tokyo 2020 emblem. "I hope this project serves as a baton that runs toward the future."
"I designed the podium in a pre-pandemic world, but I want to be optimistic about the possibility and the hope of people 'connecting' again despite the current reality of separation."
Victory ceremony theme music
The strong melody and soaring chorus that will play as athletes are presented with their medals was composed by SATO Naoki, one of Japan's leading composers, and aims to make athletes from all Olympic and Paralympic committees feel at ease during the ceremonies.
Featuring a variety of musical styles, the arrangement brought together 144 leading studio musicians and members of Japan's leading symphony orchestras with a further 112 string and chorus members contributing to the emotional and suspenseful score.
Sato said the music is designed "to accompany the moment when people around the world unite in praise and celebration of the athletes on the podium."
"The Tokyo 2020 Victory Ceremony music is an anthem for the athletes who are the heroes of the Games.
It is a tribute to the Olympians and Paralympians who have overcome all kinds of adversity to participate in the Games."
Costumes and medal trays
The costumes used at the victory ceremonies were based on a concept of modern ceremonial dress and incorporate traditional kimono production techniques including "kasane" (layering), "ori" (weaving), "musubi" (knots), and "so-me" (dyeing).
Designed with cooling technology so the wearer can withstand the heat and humidity of a Tokyo summer, the costumes, to be worn by volunteers who will carry the medals and escort athletes at the ceremonies, were made from environmentally-friendly recycled fibres.
The trays on which the famous gold, silver and bronze Tokyo 2020 medals will sit, was produced using recyclable thermoplastic polymer and bear a traditional Japanese fan motif. The base, coloured indigo blue – the deepest of the Tokyo 2020 core graphic colours – harmonises with the podiums and costumes.
Up-and-coming Japanese fashion director YAMAGUCHI Sota, who designed both the costumes and medal tray, said: "Blending the emotional aspect of Japanese clothing with the practical design of Western clothing has allowed me to create comfortable and lightweight formal wear. In a nod to forward-facing Japanese craftsmanship, I engaged craftspeople and factories across Japan, using eco-friendly materials to produce only the quantity needed in the most efficient manner possible."
"I sincerely hope that all the athletes who will participate in the victory ceremonies will do so with enthusiasm, and the volunteers who wear the costumes feel proud of who they are."
Countdown to Tokyo 2020
As of 4 June, the world has 49 days to go to the Tokyo 2020 Games.
Established in 1981, the Oceania National Olympic Committees (ONOC) is one of five Continental Associations. It looks after the interests of 17 member nations in the Oceania Region, including Australia and New Zealand as well as seven associate members. For more information email: communications@onoc.org.fj or visit oceanianoc.org
SOURCE: ONOC MEDIA/PACNEWS