Pacific journalists will have a key role in making sure commitments by governments at next week's United Nations Special Session of the General Assembly (UNGASS) on anti-corruption are going to be implemented, regional journalists attested at a pre-UNGASS webinar session from Palau on Wednesday 26 May.
Supported by the United Nations Pacific Regional Anti-Corruption (UN-PRAC) Project and the Pacific Islands News Association (PINA) through the Pacific Anti-Corruption Journalists Network (PACJN), the knowledge sharing session saw journalists from throughout the Pacific highlight the need for meaningful right to information, whistleblower protection and well-supported national independent integrity bodies.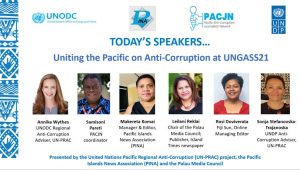 The United Nations will host the UNGASS in New York and with online participation for 187 countries from 2 to 4 June 2021. The UNGASS is tasked with adopting an action-oriented political declaration to prevent and combat corruption.
"With all 14 Pacific Island Countries now States parties to the UN Convention against Corruption (UNCAC) as well as their endorsing the Teieniwa Vision as a regional anti-corruption framework through the Pacific Islands Forum, there is a wealth of good practice anti-corruption commitments for the media to be bench-marking their national governments on," said Annika Wythes, the Regional Anti-Corruption Adviser for the UN Office on Drugs and Crime (UNODC).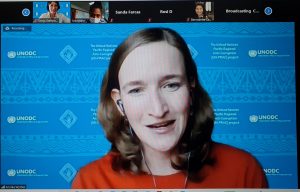 "Challenging corruption needs a whole-of-society commitment and Pacific media have a key role to identify priorities, highlight gaps and support evidence-based solutions. Local media can contribute to ensuring that UNGASS and Teieniwa Vision commitments are on track to the benefit of Pacific citizens and societies at large," said UN Development Programme (UNDP) Pacific Office in Fiji, Anti-Corruption Adviser, Dr Sonja Stefanovska-Trajanoska.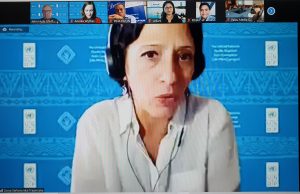 PACJN coordinator Samisoni Pareti welcomed the pre-UNGASS knowledge sharing session as it gave journalists key technical skills to develop their anti-corruption reporting.
"As journalists we have moved from only reporting on the ills of corruption to being able to road-test solutions and hold our governments accountable for implementing good integrity practices throughout the public sector, commerce and society as a whole," said Pareti.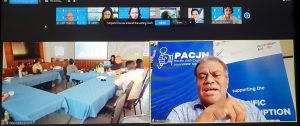 The UN-PRAC Project is a joint initiative by UNODC and UNDP supported by the Australian Government and the New Zealand Aid Programme.
UNODC works to counter drugs, crime, terrorism and corruption. It mobilizes and promotes regional and transnational cooperation to confront these threats. Specific efforts are made to target the world's most vulnerable regions, where the convergence of these issues threatens regional and global security. UNODC works directly with Governments, international organizations, and civil society in undertaking three key actions: field-based technical cooperation projects to enhance the capacity of its Member States; research and analytical work to increase knowledge and understanding of drugs and crime issues; and normative work to assist Member States in the ratification and implementation of the relevant international treaties and the development of domestic legislation on drugs, crime, terrorism and corruption. More at www.unodc.org or follow at @UNODC.
UNDP is the leading United Nations organization fighting to end the injustice of poverty, inequality, and climate change. Working with our broad network of experts and partners in 170 countries, we help nations to build integrated, lasting solutions for people and planet. Learn more at www.pacific.undp.org or follow at @UNDP_Pacific.
SOURCE: UNDP/UNODC