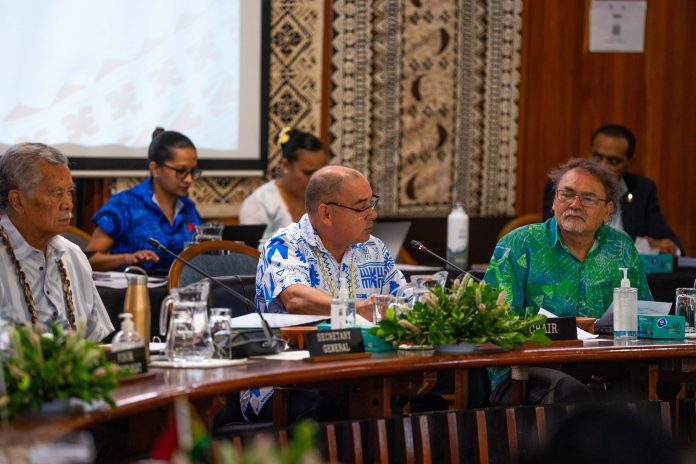 Pacific Islands Forum Chair and Cook Islands Prime Minister, Mark Brown has sent his well wishes to the Pacific teams competing at this year's Rugby World Cup in France.
Brown made the remarks at the Forum Foreign Ministers Meeting (FFMM) in Suva, Friday.
"I know I speak for us all here when I send the full support and encouragement of the Blue Pacific to all the Pacific Teams competing at this year's Rugby World Cup.
"Just as we face in our line of work, our sporting teams face the same challenges and obstacles, with limited resources and opportunities when compared to other wealthier states.
"But we are a resilient people. We punch way above our weight on the international scene, and I know our players will make us proud. All the very best to our Members waving the flags of the Blue Pacific in France," said PM Brown.
Fiji, Tonga, Samoa including Australia and New Zealand are taking part in the rugby world cup in France.
Tonga will face Ireland at Stade de la Beaujoire in Nantes on Saturday while Samoa's will clash with Chile in Bordeaux.
Fiji will meet Australia in Saint Etienne on Monday.
SOURCE: PACNEWS