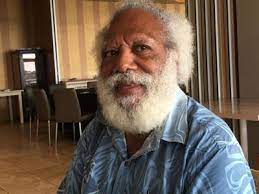 Former Vanuatu Prime Minister Barak Sope has called for Indonesia's removal from the Melanesian Spearhead Group (MSG).
Despite being an associated member, Sope believes that Indonesia should not be a part of the Melanesian organisation.
His statement comes in response to the MSG's decision to hire Indonesian consultants, stating the MSG Secretariat's Staff Regulations allow for the recruitment of individuals outside of the MSG region.
Sope first brought West Papuan refugees to Vanuatu in 1980.
SOURCE: VANUATU DAILY POST/PACNEWS