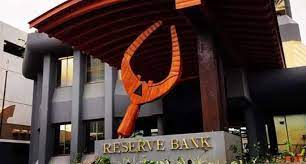 Decisive Government action will be critical to bringing Fiji's debt back to pre-pandemic levels, a new World Bank report has found.
The global COVID-19 pandemic, multiple severe tropical cyclones, and Russia's invasion of Ukraine had resulted in an economic crisis of unprecedented scale in Fiji, with debt reaching 90 percent of GDP in 2022, exacerbating the lower economic growth trends that were emerging before the COVID-19 pandemic.
The World Bank's Fiji Public Expenditure Report 2023 projects that if left unchecked, Fiji's debt levels are likely to threaten the country's ongoing economic recovery from the pandemic and sustainable economic development. It provides an in-depth analysis of Fiji's domestic revenue, cost of Fiji's civil service; value-for-money of public investments in infrastructure; and the viability of support to Fiji's sugar industry.
"We welcome the World Bank's Public Expenditure Review report. This comes at a time when the new Government strives to get Fiji back on a path of fiscal sustainability and financial discipline," said Deputy Prime Minister of Fiji and Minister of Finance, Biman Prasad.
"The findings of the Public Expenditure Review will serve as an important consideration and input in this entire process of fiscal consolidation. The Fiji Government would like to extend its gratitude to the World Bank for this comprehensive study and useful technical report," he said.
The Fiji Public Expenditure Report 2023 also offers recommendations of varying degrees of revenue increases and public expenditure cuts to reduce Fiji's debt to 50 percent of GDP by 2032.
"The World Bank remains committed to Fiji's development priorities, including working together towards Fiji's economic recovery and resilience strengthening to better withstand future shocks," said Stefano Mocci, World Bank Country Manager for Fiji, Kiribati, Nauru, Samoa, Tonga and Tuvalu.
The World Bank Group has six active projects in Fiji – totaling US$414 million in commitments – focused on transport, health, climate change, tourism, and digital connection.
SOURCE: WORKD BANK/PACNEWS