Japan's "transparency" over its plan to release treated nuclear wastewater into the Pacific Ocean this year has helped ease the region's concerns over the discharge, the Pacific Islands Forum says.
Tokyo intends to release more than 1 million tonnes of water from the crippled Fukushima plant this year.
The Pacific's latest response follows the leaders' retreat in Fiji last week which was attended by New Zealand Deputy Prime Minister Carmel Sepuloni.
Micronesian President David Panuelo said the extensive information provided by Japan has won the region's trust that Tokyo is "doing the right thing".
Following a meeting with Japanese Prime Minister Fumio Kishida, Panuelo said he was assured Japan would "not harm the shared asset which is our Pacific Ocean".
In September, Panuelo told the United Nations General Assembly that he was concerned about Tokyo's plans to dump the water containing low-level concentrations of tritium into Pacific waters.
An estimated 30,000 anti-nuclear activists attended a rally in Tokyo's Yoyogi Park, in 2012, to protest against the government's plan to reopen several of Japan's nuclear reactors.
Panuelo said while his government was "satisfied, this is not to say that we are stopping, we will continue to consult with the government of Japan to ensure the water meets requirements so that it is safe".
In 2021, Kishida announced Japan would release the wastewater created when a magnitude 9.1 earthquake and tsunami hit off the coast of Japan in 2011, causing a meltdown at the Fukushima plant.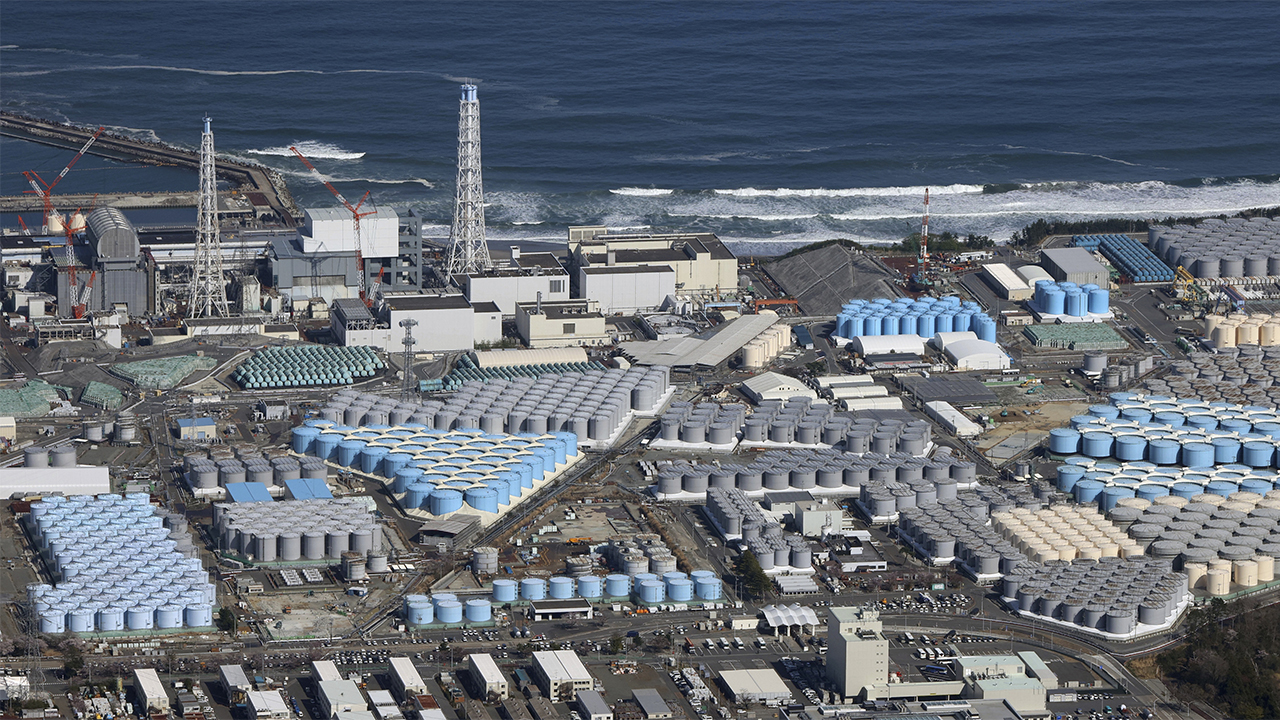 Since then, water has been used to cool the damaged reactors. Now, tonnes of radionuclide-contaminated water – collected on site – continue to accumulate, from the rains and groundwater that have managed to seep through.
A Forum delegation, led by incoming chair and Cook Islands Prime Minister Mark Brown, had travelled to Tokyo earlier this month to convey the Pacific's concerns.
As of July 2022, about 1.3 million tons of the treated water had accumulated in storage tanks at the crippled plant.
Tokyo Electric Power Company Holding is handling the discharge and a spokesperson told Stuff that releasing all the water is expected to take decades.
Japan has also been criticised by environmental groups and China and South Korea.
In January, Japan was urged to delay the discharge to ensure the ecosystem's safety.
The Forum's Secretary-General Henry Puna told leaders at the Fiji retreat that the region is "steadfast in its position that there should be no discharge until all parties verify through scientific means that such a discharge is safe".
Panuelo's visit to Japan coincided with the 35-year anniversary of Japan-Micronesia diplomatic relations, and comes amid increasing tensions between the United States and China as they compete for influence over the Pacific.
Beijing has been under intense pressure from the U.S and its allies, including Aotearoa and Australia, after it sealed a security deal with the Solomon Islands in April 2022.
The agreement allows Solomons' Prime Minister Manasseh Sogavare to call upon China at any time for security and defence assistance.
Sogavare has assured those concerned that his government would not allow any military presence by China in his country.
Forum leaders will meet for the Global Platform for Disaster Risk Reduction talks in May in Bali, Indonesia.
SOURCE: STUFF NZ/PACNEWS