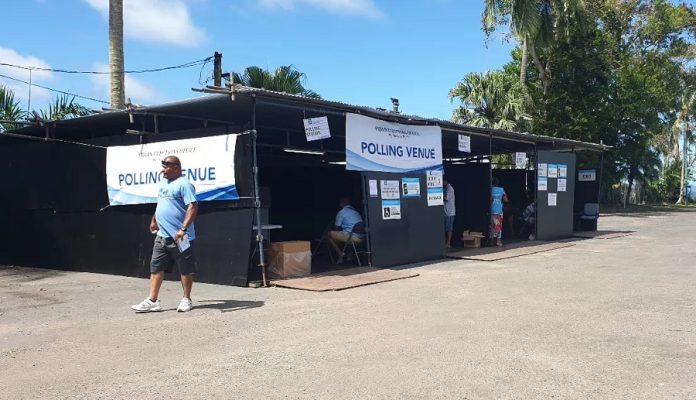 An hour before the close of polling in Fiji, the country's President has appealed to voters to turn up in large numbers and make their vote count.
His plea to the nation echoes the polling update result at 4pm from the Fiji Elections Office which recorded a low voter turn-out of just 285,845 votes cast from 7.30am to 4pm – an hour to go before the election close.
"It's important that we get our friends and family members to go to the polling station to vote. I'm encouraging everyone out there to go and vote, said Ratu Wiliame Katonivere.
Supervisor of Elections, Mohammed Saneem is not optimistic of a higher voter turn-out this year.
He's also appealed to the 400,000 plus Fijians that haven't voted to use the last hour left to go and vote.
"The number of voters that have voted is 285,845 in the 1435 polling stations that are operational today."
As it is the numbers look like we will not surpass the figures in 2018, unless all those Fijians, 400,00 plus who are still at home and haven't voted, step up to the polling stations and vote, said Saneem.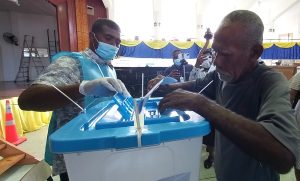 At 5pm 311,000 or just over 50 percent of registered voters have voted.
Meanwhile, Social Democratic Liberal Party (SODELPA) candidate and Rewa chief Ro Teimumu Kepa said she hopes the turnout for polling day would be better than pre-poll.
"We know that the pre-polling turnout was not good, it was less than 70 percent," Ro Teimumu said.
"So we hope that numbers will turn out. I mean it's such a beautiful day and there's no reason why people should not have to vote because that's their right and their responsibility.
"We also hope that after the elections, we have a government that will look after the interests of the people," she said.
FijiFirst General Secretary Aiyaz-Sayed Khaiyum has also cast his vote.
Sayed-Khaiyum said according to the assessment, the voter turnout for today is low.
However, he is optimistic that more Fijians will turn out to the various polling stations around the country later this afternoon to cast their vote.
SOURCE: PACNEWS