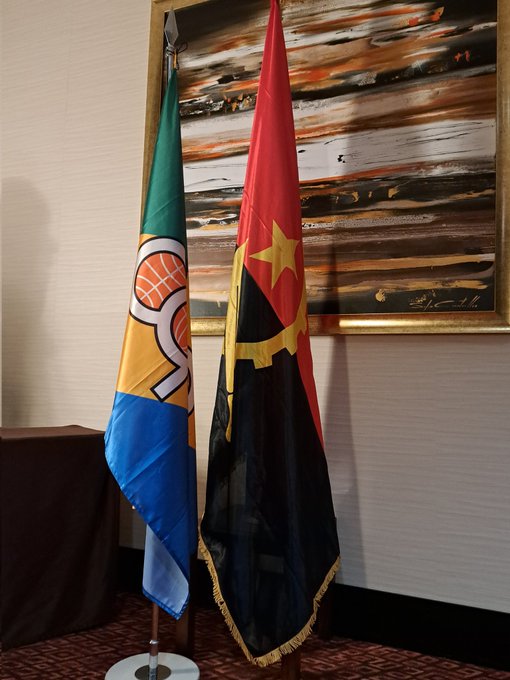 By Pita Ligaiula in Luanda, Angola
Organisation of the African, Caribbean and Pacific States (OACPS) Secretary General, Georges Chikoti says the Head of State and Government summit this week will present an opportunity for member states to show its leadership capacity within the scope of international organisations.
Speaking at a press conference in Luanda, Chikoti said the Summit will discuss critical issues facing member states.
"Well, let me say that I have already thanked in Portuguese, the Angolan authorities for receiving the 10th summit of Heads of state and Government of the OACPs. And, again, to stress how important it is for our organisation that we do meet every three years in one of our member states and give the opportunity to member states to discuss some of the most critical issues they confront as far as their development is concerned.
"You also know that over the past three years, we have been in negotiations for the post Cotonou Partnership Agreement, which we negotiated and have initialled. In the proposed agreement, there are a number of issues that we need to deal with during the next few years," SG Chikoti told journalists from Africa and Pacific.
He said negotiations with the European Union (EU) established important financing commitments of the community entity for the next ten years.
"We are also happy to note that there is a commitment from our strategic partners to build up this partnership with us, you know that there is Euro$29.1 billion (US$30.5 billion) committed to the African continent, Euro500 million (US$524 million) to the Pacific and Euro800 million (US$839 million) to the Caribbean. So, I think that is particularly important.
"It doesn't solve all problems, but indeed, it is a very good thing. Part of that contributes to the development and to respond to some of the critical issues that we do have in our countries. Now, you also know that within this agreement, we're looking at many issues. One of them is poverty, we're looking at drought, but we're also looking at climate change." said Chikoti.
SOURCE: PACNEWS