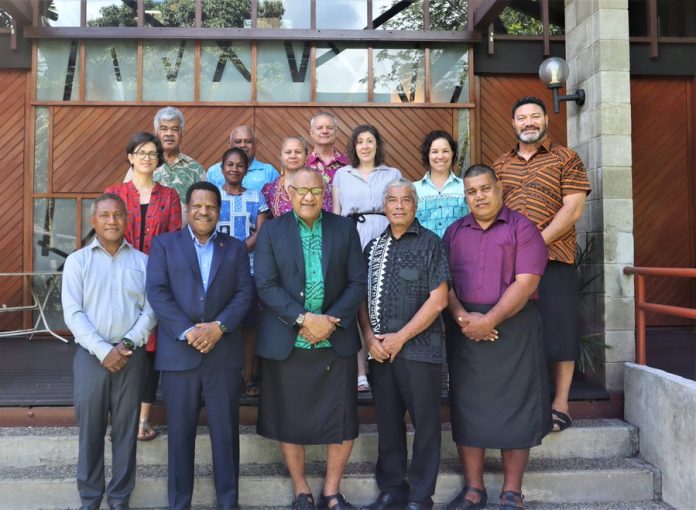 15 Pacific Island countries have launched the new Pacific Regional Inclusive Education Review Wednesday to ensure all children, including those living with disability and out-of-school children, have equal access to quality learning.
The Review was designed to advance understanding of the situation of inclusive education in the Pacific, foster cross-country learning and sharing, as well as strengthen partnerships, planning, decision-making and action at both regional- and country-levels.
This was achieved by taking stock of policies, plans, investments and practices in inclusive education, as well as gaps, positive practices and recommendations for making education fully inclusive.
"Inclusive education is part of all our cultures where we nurture our children to grow up to be intelligent and wise young people," said the Minister for Social Services in Niue, Sauni Tongatule, who is also the Chair of the Pacific Inclusive Education Taskforce and launched the review. "Let's all work together to make it happen."
The Review also enabled education systems to identify key priorities to adapt to the needs of all children so that they can participate in education, learning and be treated equally. This reflects an opportunity for Pacific-Pacific learning and sharing of practices in inclusive education.
"Whilst education can unlock students' potential and open different opportunities, I see inclusive education as a real game-changer and great leveler for persons or learners with disabilities," said the Pacific Disability Forum's Chief Executive Officer, Setareki Macanawai. "A key challenge facing inclusive education is not our impairments or conditions that prevent us from participating, but the failure of the education system to recognise and address those barriers that keep us excluded and marginalised."
This collaboration across 15 countries, regional partners, and the Pacific Inclusive Education Taskforce, supports efforts to meet Sustainable Development Goal 4 to achieve quality education for all and to build a pathway for all children to a productive and healthy adulthood.
"UNICEF is committed to ensure that all children of our Pacific shores are able to enjoy their right to inclusive, and of course quality, education," said UNICEF Pacific's Deputy Representative, Roshni Basu. "I urge all countries to maximize effort and commitment to translate the Review findings into concrete investments for inclusive education. Let's work together to drive education systems that include all students, welcome and support them to learn, whoever they are and whatever their abilities or requirements," she said.
SOURCE: UNICEF PACIFIC/PACNEWS