A Pasifika village will soon provide services to thousands of Pasifika in Waikato including a learning centre, a Fale style convention hall, and a wellbeing hub.
Thousands of Pacific people in Waikato will soon have access to a $12.3 million (US$7.5 million) purpose-built village in the heart of Hamilton.
Te Kute village will provide a Pasifika-focused holistic, wrap around services including an early learning centre, a Fale style convention hall and a wellbeing hub.
The wellbeing centre include the existing nurse-led health services, social services, employment and education services and Covid-related support. It will include GP and pharmacy services integrated into the model in a way that responds to community needs.
Chief Executive Leaupepe Rachel Karalus said the project, which has been in the pipeline for over 20 years, is expected to serve 21,000 Pasifika living in the region.
"Pacific people continue to be challenged in mainstream environment so what we're trying to do as an organisation and as a community is to continue to strengthen our resilience and to continue to enable our communities to take ownership of their own well-being and prosperity.
"The significance of the project itself for us as a community it sends a message to us that we have a voice, we're visible and we're valued.
"The model which we're hoping to operate is to support our rural communities. If you look at GP services, GP shortages everywhere that's been a situation that's been in place for rural communities for a long time," said Leaupepe.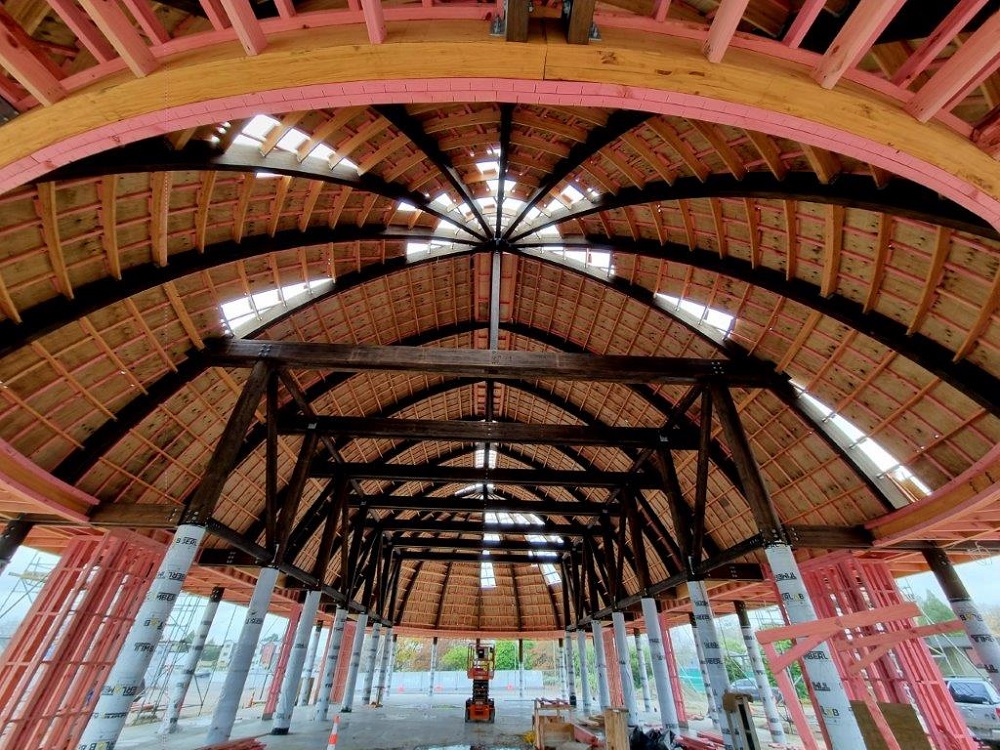 The fale, which is 13 metres high, 42 metres long and 22 metres wide, can fit 600 people inside its 570 square metre indoor area.
The distinctive oval shape building is constructed entirely of wood and reflects the traditional Pasifika meeting house.
The early learning centre is expected to cater for 85 children and should be open for business in February.
The fully-funded project had the backing of the Ministry of Business, Innovation and Employment, Trust Waikato, the Ministry of Education and the Department of Internal Affairs.
"We started this project with a budget of $11.6 million (US$7.1 million) which is fully funded and I think as a Pacific project there will be very few Pacific projects that start off a) fully funded and b) without having to call upon our communities to contribute to the delivery of the capital project."
Tongan mother of three, Taefa Lopeti, knows first hand the impact Te Kute has on people like herself.
After being referred to Te Kute employment services team for help, she was supported to enrol at Wintec, develop her skills, received support for her family, and now feels much more confident about her ability to provide and live fully.
"It's really helped, I am really happy that all the help and everything they did, so I feel so happy that I am part of Te Kaute, and how they helped us, me and my family."
She says the village being built is significant.
"Very supportive and helpful for Pasifika," said Lopeti.
"Right from the very beginning the aspiration for this project came from the community and is for the community and our hope is that our community not just our Pacific community but all of our community, take ownership of the space because that's whole purpose of it", said Leaupepe.
"Our services are inclusive of all people irrespective of ethnicity, we do priorities Pacific and we also use Pacific models of care and practice to inform how we do everything."
The village is positioned in the heart of Kirikiriroa (Hamilton), right across the road from FMG stadium, across the park from education institutions like Wintec and Hamilton Girls High School.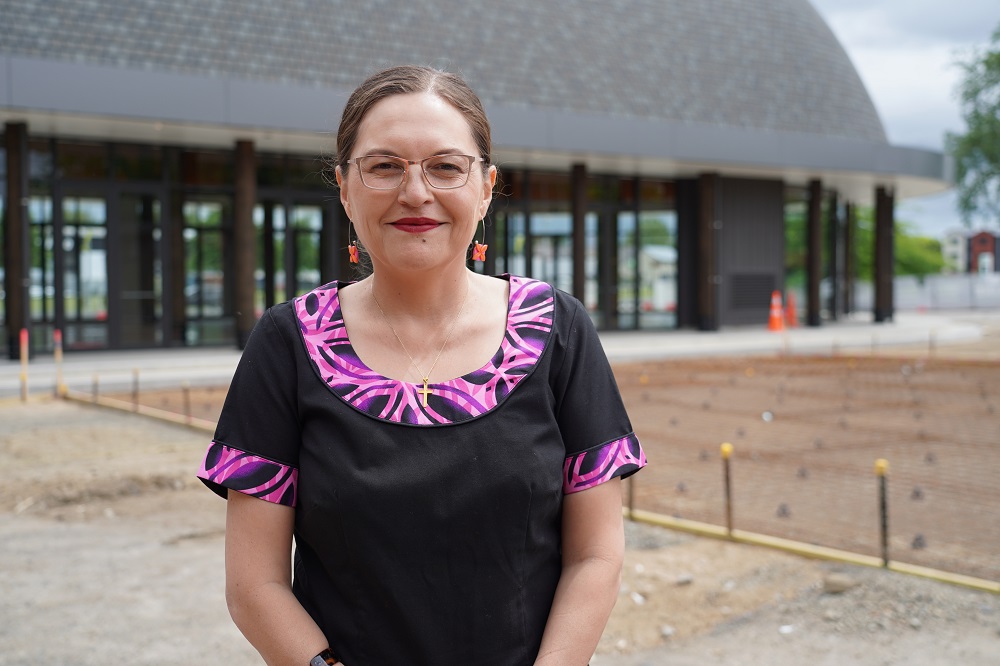 Leaupepe is keen on launching a similar village-style project in Tokoroa, which has the densest population of Pasifika in the Waikato region. Ohinewai, where a $1.2 billion (US$738 million) Sleepyhead manufacturing and housing project is expected to attract 400 Pacific families to live and work.
"There'll be a need for community support and wrap around services for those families so that's the current strategic thinking in terms of meeting that anticipated need," said Leaupepe.
"So the ability to support our Pacific community in Tokoroa from when we open our services always been top of mind for us and other rural areas across the Waikato.
"This is one project of three that we want to support and deliver. So the next two will be Tokoroa and Ohinewai with 400 Pacific families that need community wrap-around support."
An official opening of the Fale is expected early next year.
SOURCE: PACIFIC MEDIA NETWORK/PACNEWS