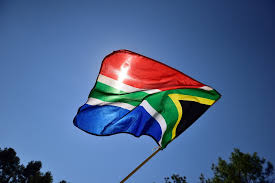 Member countries of the Organisation of African, Caribbean and Pacific States (OACPS) are calling the South Africa government to reconsider its position to quit the organisation due to its relevance in international cooperation fora, especially discussions of a new Cotonou Agreement with the European Union (EU).
The call was made on Thursday last week, in Maputo, during the 61st Session of the Parliamentary Assembly of the Organisation of African, Caribbean and Pacific States (OACPS) and the 42nd Session of the Joint Parliamentary Assembly Africa, Caribbean and Pacific – European Union (ACP-EU).
"The Community of Southern African Countries (SADC) is expected to convene a meeting to convince the South African government to return to the OACPS, said the Malian deputy Assarid Imbarcounane.
Imbarcounane says South Africa's withdrawal from the OACPS is a major loss for the organisation, hence the need to negotiate with the government of Cyril Ramaphosa for the country's return.
"South Africa is a powerful partner in our organisation, that's the reason so we want it to come back", he added.
According to OACPS Assistant Secretary-General, Norbert Ibrahim Richard, South Africa's decision is a major blow since it may discourage the remaining member countries.
"The Secretary General received a letter from South Africa's Director for International Cooperation expressing its decision to leave the OACPS with immediate effect starting on 02 September", he said.
In the letter, according to the Assistant Secretary-General, South Africa explains that it would rather prioritise other platforms, such as the African Union (AU) and SADC.
"This decision is South Africa's own choice and we should respect it. This issue has to do with South Africa's sovereignty", Norbert Ibrahim Richard said, arguing that "in my opinion, South Africa has decided to change its foreign cooperation policy by focusing on other international platforms. These issues were raised in the letter."
Also on the same occasion, the under secretary general expressed his concern with a number of countries with membership fees in arrears, leaving the organisation in an "unpleasant" financial situation.
"The financial condition of the organisation is weak, so we should put pressure on our governments for more contributions", he said.
Mathew Nyuma, deputy from Sierra Leone stressed "we can only challenge our partners if we have financial robustness. So it is important to contribute more. Our countries' contributions are poor."
Also the member countries congratulated Mozambique's election to the chair of the OACPS and co-chair of the Africa, Caribbean and Pacific – European Union (ACP-EU), where it will be represented by Assembly of the Republic (AR) deputy and member of the Standing Commission, Ana Rita Sithole.
SOURCE: CLUB OF MOZAMBIQUE/PACNEWS