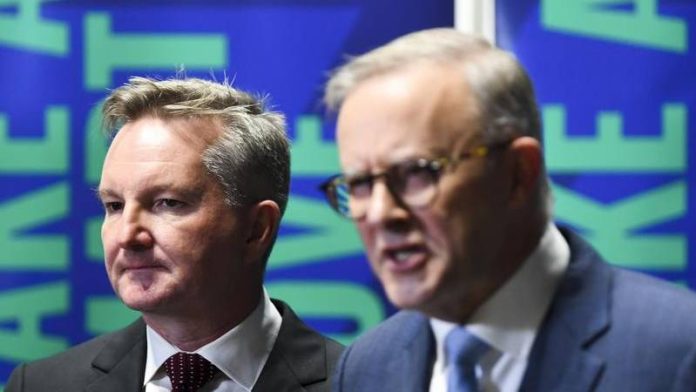 Australian Prime Minister Anthony Albanese will skip the next round of global climate talks in Egypt, despite wanting to host the 2024 UN negotiations.
U.S President Joe Biden is attending next week's COP27 gathering in Sharm el-Sheikh and Rishi Sunak is now exploring if his diary will permit him to attend, following fierce criticism from his own colleagues after the UK Prime Minister said he would be prioritising the delivery of his government's economic statement at home.
Australian diplomats have been working on the basis that the prime minister might attend the leaders summit on 07 – 08 November.
But with parliament sitting, and with this year's COP considered an "implementation" or incremental COP, unlike the Glasgow, Paris and Copenhagen meetings scheduled five years apart, Albanese will sit out this year's conference.
Climate Change and Energy Minister Chris Bowen will lead Australia's delegation, comprising Pacific Minister Pat Conroy and the junior minister Senator Jenny McAllister.
"There were many failures of the previous Liberal National Government, but failures on delivering cleaner, cheaper and more secure energy and seizing economic opportunities of decarbonisation for the regions was negligent," Bowen said.
"I'm proud to be leading the Albanese Government's delegation to COP27 to help turn that around.
"It's more important than ever during this global energy crunch that we continue to strengthen ties with our trading partners and chart Australia's course as renewable energy superpower," he said.
Albanese was critical of Scott Morrison when his predecessor had not yet confirmed if he would attend the Glasgow talks.
"The Prime Minister should attend the Glasgow conference," Albanese said. "He should represent Australia. If he doesn't, that's because he's embarrassed about Australia's position."
Morrison attended amid pressure from the United States and the UK.
The UK, which hosted the gathering in Glasgow last year, is handing over the reins to Egypt which will in turn hand over to the UAE next year.
The right to host 2024 is up for grabs, with Australia and the Pacific in discussions to put in a joint bid.
Climate Council research director Simon Bradshaw said given Australia's nomination, Albanese should be attending.
"Given the urgency of the climate crisis, the importance of this meeting and Australia's desire to take on a leadership role on climate action globally and bid for a Pacific COP, we would expect the Prime Minister to attend," he said.
"However, as with past COP meetings, the Climate Council is far more interested in the commitments and action the Australian Government brings to the table than who shows up. It's the substance behind the words that matters most.
"This year's UN climate summit is Australia's opportunity to show the world we mean business. COP27 is taking place during escalating climate, food and energy crises, and this global gathering is a chance to collaborate on addressing these interlinked challenges," he said.
Climate activist Greta Thunberg has hit out at world leaders who do not plan to attend the event, saying their actions were part of why the climate crisis continued to exist.
"As long as we use these excuses, we won't get anywhere," she told the BBC's Jeremy Vine.
"Many world leaders are too busy to go there because they have their own problems … With that mindset, we're not going to be able to solve many of the problems that we face, said Thunberg.
SOURCE: SMH/PACNEWS