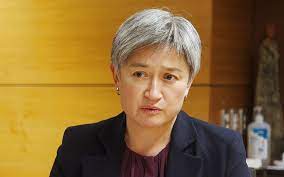 Australian foreign Minister Penny Wong will travel to Cook Islands, Niue and French Polynesia, this to further strengthen Australia's deep ties with our Pacific partners, and demonstrate the Albanese Government's commitment to the Pacific as a whole.
"In Cook Islands, I will meet Prime Minister, Mark Brown. We will discuss ways to deepen bilateral cooperation. I am eager to hear Cook Islands' priorities as incoming Pacific Islands Forum chair. We are committed to working with Cook Islands in support of Pacific unity and regional recovery, guided by Pacific priorities.
"In Niue, I will meet Premier, Dalton Tagelagi. My visit coincides with Niue's Constitution Day, which this year celebrates 48 proud years of self-government. Australia recognises and respects the special constitutional arrangement that Niue has with New Zealand.
"In French Polynesia, I will meet the French High Commissioner to French Polynesia, Eric Spitz, and President of French Polynesia, Edouard Fritch. Australia is committed to working closely with France and French Polynesia to strengthen our partnerships, and to build a peaceful, prosperous and resilient Pacific.
"This will bring the number of Pacific countries I have visited as Foreign Minister to 12, ensuring the priorities of our Pacific family are deeply valued and at the forefront of Australia's engagement," she said in a statement.
source: DFAT/PACNEWS