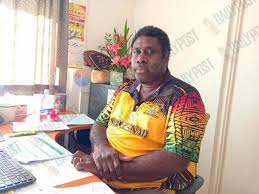 At least 217 individuals have applied to contest the upcoming Vanuatu snap election.
Deputy Principal Electoral Officer (PEO), Gary Tavoa, confirmed this was the total number of applications they received out from over 300 candidature applications that they have issued.
Currently the Office is undertaking the screening process on the respective applicants to check whether or not they are qualified to run in the election.
Given the short period of time, the screening process is conducted in phases. The first phase commenced last week and this was conducted on the former Members of Parliament (MPs) who were part of the last legislature and have indicated their interests to contest.
Tavoa said this week, the screening covers all other proposed candidates.
The Electoral Office is working closely with government agencies to verify records of the applicants and this is expected to end by the end of this week.
The Deputy PEO explained that any applicant with outstanding debt with the government agencies for more than two months have failed the eligibility criteria.
These means they failed to pay respective fees required by the government such as land rents, business licenses, and or road tax, to name a few.
Only those that owe the government agencies in the last two months fall within the requirements.
The Electoral Commission will publish the names of the qualified candidates on 01 October, 2022.
SOURCE: VANUATU DAILY POST/PACNEWS