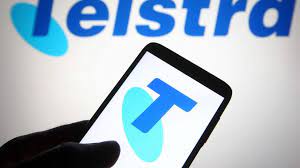 Telstra-owned Digicel Pacific is tracking ahead of financial expectations just a few months after the government-assisted takeover, and will tear out its Huawei-built equipment on its mobile infrastructure at its next refresh.
Oliver Camplin-Warner, Telstra International chief executive, said the Papau New Guinea-based telco would only remove equipment from Chinese state-owned infrastructure company Huawei, like the then-Turnbull government told local telcos to do in 2018, due to national security concerns.
"In terms of any refreshes or upgrades in future dates, then that's when we'll look to fall in line with the standards we have here in Australia," Camplin-Warner said.
Camplin-Warner said the Digicel mobile provider had given his business new subsea cable options and would combine well with its existing operations in Asia.
"[Digicel Pacific] is performing well, and I think it is going to provide us with a lot of upsides," he said. "We are market leaders in Asia, and with the Digicel Pacific acquisition, we're really now stretching that into Asia-Pacific.
"The financials are ahead of plan."
Telstra contributed US$270 million (AUD$392 million) to the July takeover, with taxpayers picking up the rest of the $US1.6 billion bill. Still, the telco will get priority dividends in a deal with the government, which pushed for the buyout fearing Chinese interests could purchase the struggling Digicel.
Digicel Pacific operates as a standalone entity within Telstra International, partly because of the government's involvement, but Camplin-Warner said it would not mean it receives any less attention.
Telstra International was also looking to push deeper into new markets, the executive said, with a recent launch in Canada being a "key move" in terms of its major customers and "also from a security play as well".
"We're currently in conversations around LATAM [Latin America] as well."
"We specialise in having local resources on the ground," Camplin-Warner said. "They are really great at qualifying new markets and countries."
"If you look at the international strategy, we are going to grow in wholesale, which is core business today. We will grow in enterprise, so enterprise customers supporting multinationals around the world to connect."
"And our third part of the strategy is new markets," he said.
On Wednesday, Telstra also poached NBN Co executive Brad Whitcomb to head up its consumer and small business segment following the move of the former division boss, Michael Ackland, to the chief financial officer role.
Whitcomb, an ex-Vodafone Australia executive who moved to NBN in 2015, was most recently in the firing line on NBN's wholesale pricing debate as its chief customer officer, pushing for a higher price model that was reversed in August after the government intervened.
"Brad currently works closely with NBN Co's retail partners to deliver end-to-end customer solutions to Australian consumers," new Telstra boss Vicki Brady said.
"He understands that customer experience is at the heart of our business."
NBN Co chief executive Stephen Rue thanked Whitcomb for his time at the government-owned enterprise and said it ended a "highly distinguished" chapter of his career.
"Brad's leadership has served NBN brilliantly; he has helped us think differently and find better solutions as a result. He leaves NBN a more customer-focused company than when he arrived," Rue said.
Whitcomb will start at Telstra on 16 January 2023.
SOURCE: AFR/PACNEWS