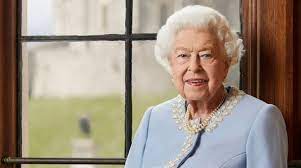 Flags are flying at half mast across the Pacific and leaders are paying tribute to Queen Elizabeth II, who has died at the age of 96.
The Queen visited the Pacific multiple times during her reign, with a visit a few months after her coronation to Fiji and Tonga, in December 1953.
With the death of Britain's longest-serving monarch and Australia's head of state, Queen Elizabeth II, on the 8th of September 2022, Australia has entered an official mourning period.
Parliament has been suspended for a fortnight, and will not sit as scheduled next week.
The Department of Prime Minister & Cabinet (DPM&C) published an online condolence book, giving people the opportunity to express their thoughts on the death of the monarch.
A photo gallery depicting the Queen's life is available on PM&C's website.
The governor-general's website has been updated, also giving visitors the option to leave a message.
The governor-general himself, the monarch's representative in Australia, has issued a statement expressing his condolences.
"As our Queen, she served our nation with enormous distinction for more than seventy years," David Hurley said in a statement.
"When I reflect on my own memories — she was my Queen for my whole life — I think of Her Majesty's dignity and her compassion."
The statement ended with: "God Save the King".
The Cook Islands' Prime Minister Mark Brown has acknowledged the Queen's passing "with great sadness2.
He said all her people of the Cook Islands will mourn her passing and will miss her greatly.
He said the Queen leaves behind an enormous legacy of dedicated service to her subjects around the world, including Cook Islanders.
All flags in the Cook Islands will be flown at half-mast until further notice, and a memorial service will be held on a date yet to be announced.
A condolence book will be opened for members of the public to sign in the Cabinet Room at the Office of the Prime Minister.
"Her reign spanned seven decades and saw her appoint 15 British Prime Ministers during her tenure. As world leaders came and went – she endured and served her people," he said.
Fiji PM Bainimarama has tweeted his condolences.
"Fijian hearts are heavy this morning as we bid farewell to Her Majesty Queen Elizabeth II," he said.
"We will always treasure the joy of her visits to Fiji along with every moment that her grace, courage, and wisdom were a comfort and inspiration to our people, even a world away."
Tongan Princess Frederica Tuita made the following statement:"We join millions of people in sadness after hearing the news of Her Majesty's passing. She was loved and respected by our family.
"We have so many cherished memories including this one of Her late Majesty Queen Elizabeth II with our late grandfather Baron Laufilitonga Tuita. Further right is His late Highness Prince Tu'ipelehake and behind Her Majesty is Prince Philip, Duke of Edinburgh."
Premier Dalton Tagelagi has expressed his deepest sadness on "the passing of a most extraordinary woman".
He said her faithfulness to her duties and dedication to her people was the reflection of a most remarkable leader.
Flags will fly at half-mast to mark the Queen's death.
From Tuvalu Ministry of Justice, Communication and Foreign Affairs: "The Ministry mourns the passing of Queen Elizabeth II. Through 70 years of dedicated service, the Queen provided stability in a consistently changing world, and deepest condolences are extended to the family and loved ones of the Queen in this time of loss."
MP Peter Kenilorea Jr has posted a photograph online of his father, Sir Peter Kenilorea Snr, being knighted by the Queen.
"It was an honour to witness her knighting my late father in 1982. I was ten and my sister and I were honoured to witness this solemn ceremony at Government House. It was a privilege to meet her."
The President of French Polynesia Edouard Fritch said the life of Queen Elizabeth II marked upon "the history of the world."
The Queen made a stop-over in French Polynesia to refuel with her husband Prince Philip on her way back from Australia in 2002.
Fritch, who was vice-president of the territory at the time said today: "My sincere condolences to the family of the Queen and the people of the United Kingdom. May the Queen's work for peace continue to reassemble the United Nations among the 'Commonwealth' and around the British crown. My prayers will join them in this ultimate voyage of their sovereign."
Fritch reminisced on his time meeting the Queen for an hour when they discussed topics on French Polynesia, the Pacific and the Commonwealth.
Hawaii Governor David Ige posted this on Facebook: "The State of Hawaii joins the nation and the rest of the world in mourning the loss of Queen Elizabeth II. Many years ago, Hawaiʻi hosted the Queen at Washington Place.
"Her graciousness and her leadership will always be remembered.
"I've ordered that the United States flag and the Hawaii state flag be flown at half-staff in the State of Hawaiʻi immediately until sunset on the day of interment as a mark of respect for Queen Elizabeth II."
New Zealand Governor-General Dame Cindy Kiro says the late Queen provided a "sense of continuity and stability" for New Zealand.
Governor-General Dame Cindy Kiro says it's with enormous sorrow that we acknowledge the death of the Queen and she pays condolences to her family who "will be grieving".
"For most New Zealanders, Queen Elizabeth has really been a constant in our lives. She's provided a sense of continuity and stability for us.
She said she was "a real symbol of dedication for service", after serving for more than 70 years.
"I think New Zealanders will remember her for her service, she worked right up till her death at 96 years' old which is a reflection of her commitment."
Dame Cindy said she was so pleased she got to meet the Queen via Zoom and twice in person, and was able to celebrate her Platinum Jubilee.
"It was a great honour to witness people's deep love and gratitude for their monarch Queen Elizabeth."
She said she met with King Charles III in July in the UK.
"I know King Charles shares his mother's commitment to service and also a deep affection and regard for NZ and the people of NZ, he's been here many times."
She said he takes a particular interest of what is happening here in New Zealand.
Later today Dame Cindy plans to lay a wreath at a tree that Queen Elizabeth had planted at Government House during a visit 2many, many decades ago".
She encouraged Wellingtonians to go down to the waterfront for the gun salute at 6pm.
SOURCE:RNZ PACIFIC/PACNEWS