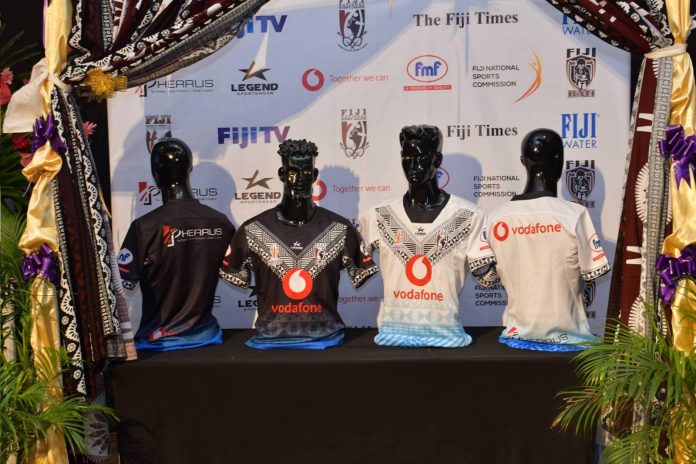 Fiji Bati head coach Jo Rabele has announced a 50-member extended squad of experienced and young players for the 2022 Rugby League World to be held in England in October.
Extended squad: Apisai Koroisau, Joe Lovodua, Penioni Tagituimua, Tariq Sims, Viliame Kikau, King Vuniayawa, Lamar Manueli Liolevave, Jacob and Daniel Saifiti, Korbin and Tariq Sims, Tui Kamikamica, Kane Evans, Joseph Ratu Vakacereivalu, Taniela Sadrugu, Tikiko Noke, Lanarkshire Tabu, Jason Tigarea, William Eyre, Penaia Nadakuni, Tevita Satae, Kaylen Miller, Maika Serulevu, Kevin Naiqama, Marcelo Montoya, Isaac Lumelume, Vuata Karawalevu, Maika Sivo, Semi Valemei, Vereti Peceli, Waqa Blake, Taane Milne, Mikaele Ravalawa, Pio Maisamoa Seci, Braydon Wakeham, Sitiveni Moceidreke, Kurt Donoghoe, Ilaitia Moceidreke, Joel Baleilevuka, Amenatave Bakabaka, Wilson Tabuya, Marika Turagaiviu, Ethan Robinson, Waqasaqa Qiolevu, Jason Qareqare, Inoke Vasuturaga, Iosefo Masi, Mesake Kuruikitoga, Sunia Turuva, Netane Masima, Neill Fiu.
The squad will be reduced after the June Test against the PNG Kunuls in Australia next month.
Meanwhile, Fijian President Ratu Wiliame Maivalili Katonivere attended the launching of the 2022 Rugby League World Cup Campaign at the Grand Pacific Hotel Thursday.
President Katonivere praised the Fiji Rugby League Union for the inclusion of a number of local based players in the Fiji Bati 50 member extension squad.
"I am glad to see that it is part of Fiji Rugby League constitution to create an impact parcel for potential players who will one day represent Fiji Bati."
"The Fiji Bati team exceeded our expectations by reaching the semi-finals in the 2010 and 2017 rugby league World Cup."
President Katonivere also wished the team a successful campaign for the 2022 Rugby League World Cup.
To mark the occasion, President Katonivere unveiled the Fiji Bati team kits for the 2022 World Cup that will be held in England from 15 October to 19 November.
SOURCE: FIJI  TIMES/FIJI GOVT/PACNEWS