Following the announcement of the inclusion of Fijiana Drua into Australia's premier Women's XV Rugby competition, the Buildcorp Super W, Fiji Rugby Chief Executive John O'Connor highlighted that this is another historical milestone for the Fiji Rugby Union and for Women Rugby in Fiji.
"We are excited with this opportunity considering that we just kicked off our first organized domestic competition was in 2018.
This is a great opportunity and we are really excited since this will provide a pathway and set the platform for the young girls and women in Fiji," he said.
O'Connor thanked the Board and Management of Rugby Australia and the Australian Government through the PacificAus Sports program for their support in their inclusion into the Super W competition.
He added "We are excited with this great opportunity since it will continue to enhance the growth of woman's rugby in Fiji and the competitiveness of all our Women's National Team.
He highlighted that this opportunity is timely, riding on the wave of the achievement of the Fijiana 7s at the Olympics and the huge increase in interest from young girls and women.
Fiji Rugby General Manager High-Performance Simon Raiwalui said Fijiana's inclusion into Buildcorp Super W has come off the back of a lot of hard work and persistence from all parties involved."
We also would like to thank Fiji Rugby Chief Executive John O'Connor and the FRU Board for their tremendous support of this program.
"The competition is stepping into the next stage of its evolution and it's great to have Fijiana not only representing Women's Rugby in Fiji but Women's Rugby in the Pacific when they step out onto the field in round one."
"Our aim is to give as many opportunities to Fijian-based talent as we can, and this announcement certainly comes as another step in that direction."
Raiwalui also added Head Coach Senirusi Seruvakula will lead the campaign as the coach and will be supported by a bunch of experienced coaching panel who having been working with him since 2019.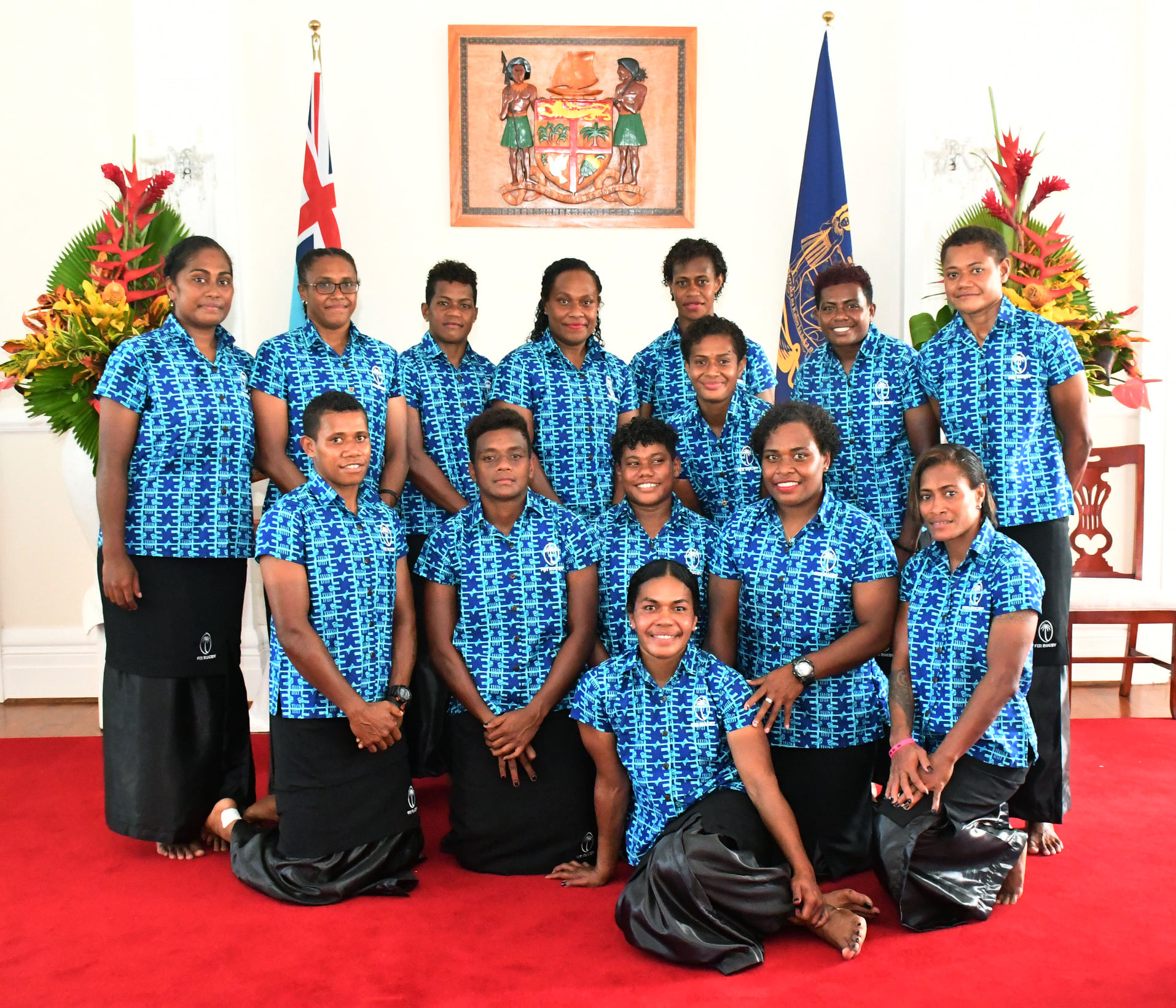 Fijiana XV's Coach Senirusi Seruvakula said they have been preparing for the Super W competition and Rugby World Cup since 2019 and are very fortunate to have been given such a great opportunity ahead of the 2021 RWC in New Zealand.
Seruvakula added "We have been in our own bubble for the past three weeks and we have also been training after being tested negative. We are looking forward to flying over to Brisbane next week where we will also play our first trial match against the Queensland Reds next Saturday the 19th of February."
Seruvakula has selected a 30-member extended squad out of which 8 are overseas-based players.
Seruvakula said the 23 local players have been part of the Fiji Rugby Skipper Championship since 2019 while eight others are overseas-based.
New Zealand-based Jade Tayla, Ro Slio Togotorua, Kolora Lomani, England's Raijieli Laqeretabua, Australia's Leonie Burnes, Vani Arei and Japan-based former Fijiana 7s reps Jiowana Sauto and Timaima Ravisa are expected to add more flavor and experience in the Fijiana Drua side.
"We have Sauto and Ravisa in camp as they arrived from Japan early this week while six other players will join the camp in Brisbane next week.
The Australia-based players already have the experience of playing in the Super W and those players from New Zealand have played in the ITM Cup while Leqeretabua who plays in Saracens have played in the Allianz Premier 15's which the women's competition in England" said Seruvakula.
He added, "It's a mixture of experienced and young players and we as a team have been looking forward to the historic moment where we will be rubbing shoulders with some of the great Australian players."
SOURCE: FRU/ PACNEWS