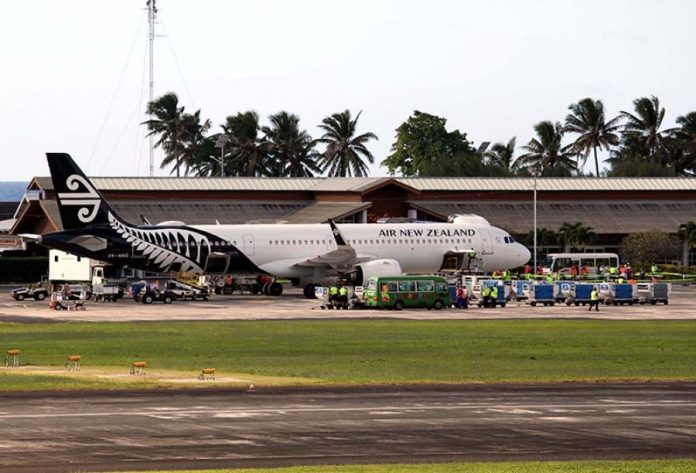 The Cook Islands says its first case of Covid-19 is a good test ahead of the opening of its borders next month.
The case is a weak-positive result from a 10-year-old boy who travelled from New Zealand with his family last week.
The case was detected on arrival when the boy was asymptomatic. The family arrived on a repatriation flight with 176 other passengers, and everyone on the flight will be tested on day five and day nine of isolation.
Cook Islands Health Secretary Bob Williams says the risk of others being exposed to the virus is "very low."
He said s everyone was wearing full PPE from the bus drivers to the airport and MIQ staff.
"The process has worked really well."
But further investigation found that the boy's family had a big farewell dinner before arriving in Rarotonga.
Williams says travellers are supposed to self-isolate for ten days before departure.
"It is important that when we give requirements to our people in New Zealand, that they comply."
Despite this, Williams says it is a good test of the Cook Islands' Covid-19 protection system ahead of the border opening on 14 January.
He said there won't be any changes to the current quarantine process.
The return of tourists will be a welcome boost to the Cook Islands economy, with tourism making up 85 percent of its Gross Domestic Product.
Liana Scott, the President of the Cook Islands Tourism Industry Council, said they do expect some cases, but it's a manageable risk.
Ninety-six percent of the Cook Islands' 17,000 population is fully vaccinated against Covid-19.
Meanwhile, the Te Marae Ora Ministry of Health confirmed the positive Covid-19 case detected in the managed isolation quarantine at the Edgewater Resort on Friday was a 'historical case' after the recent test returned a negative result.
SOURCE: PMN/PACNEWS