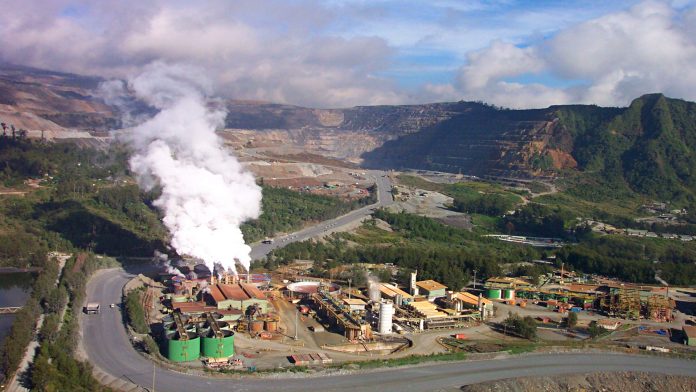 The new date for the reopening of the multi-billion-kina Porgera mine is April next year, according to Papua New Guinea Prime Minister James Marape.
He told The National that the country's three other major resource projects – Papua LNG, P'Nyang and Wafi-Golpu – were "on track."
The Government also wants to get the Pasca A oil and gas project "over the line."
"For Porgera, work to restart (the mine) has happened and we are looking at April 2022," Marape said.
"For P'Nyang, we brought it back on the table and it's pretty much in advanced discussions with the SNT (state negotiating team)."
He said the Government wanted to get back more "for our resources." "The industries respect what we want, even in the context of existing law," he said.
"The push to get back more for our resources remain very much active on the table.
"We are trying to synchronise P'Nyang with the Papua LNG.
"Papua is moving ahead. They will be going into feed next year and hopefully by 2024, they go into FID and construction later on.
"We are trying to ride P'Nyang on the back of Papua. If the two constructions are sequenced properly, this country will see the benefit of six, seven or eight years of construction activities."
He said talks on Wafi-Golpu with landowners and the Morobe government would resume soon.
SOURCE: THE NATIONAL/PACNEWS