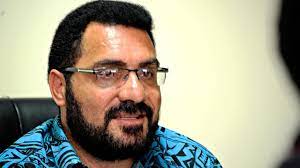 Papua New Guinea's Finance Department is restoring the Government system after a purported hacker left its Integrated Financial Management System (IFMS) vulnerable for a week, Finance Minister and acting Treasurer Sir John Pundari confirmed last night.
Sir John said the Government did not pay any ransom and the system was restored up to functional level so that its departments and agencies could access to commit and process cheques safely.
"All provinces and districts will also have access to commit funds through a controlled temporary arrangement," according to a statement from him.
"The department has now managed to fully restore the system, however, because of the risk, we are playing it safe by not allowing full usage of the affected network."
Sir John said restoration of services to all agencies, including the sub-national, will be done gradually, bearing in mind security of individual networks so as not to compromise or allow any further spread of this malware or other virus."
Finance secretary Dr Ngangan said the department had been hit with what he described as a "ransomware attack" last Friday.
He said the department's IT experts worked around the clock and managed to arrest the threat and restore the system.
"We are now working around the clock to establish the point of entry of such threat," Dr Ngangan explained.
"Because of the threat, temporary arrangements are in place which includes a set-up of 25 computers in the department fitted with necessary cyber securities to ensure the Government Financial Service continues."
Dr Ngangan explained that it was only the IFMS that was attacked and not the Alesco payroll system.
SOURCE: THE NATIONAL/PACNEWS