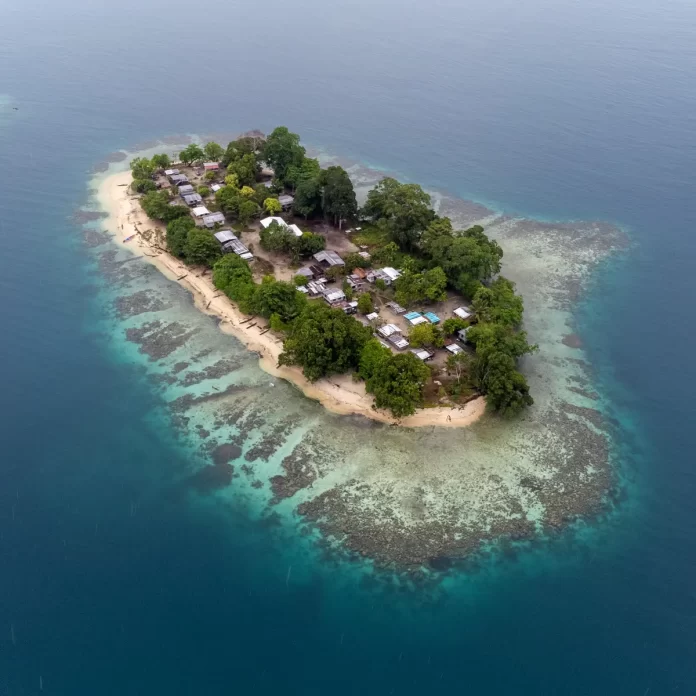 Palau's President Sunangel Whipps Jr. has appealed to the world leaders to take "radical actions" to combat the devastating impacts of climate change to the Pacific's livelihoods, security, and wellbeing, translating into economic losses for nations.
On Tuesday, President Whipps who is in the United States on his way to the climate summit in Glasgow, Scotland said the efforts to curb climate crisis are not enough.
"Over the past five years, our homes, our food, our blue economy, our health, and overall wellbeing have been ravaged by the climate crisis and resulted in economic losses ranging from 31-63% of national GDPs. The latest Intergovernmental Panel on Climate Change (IPCC) reports tell us that our collective climate change efforts to date are not enough for a 1.5- degree trajectory," he said.
Whipps said the Pacific small island developing states contribute just 0.03% of the global emissions level, but the 'emissions gap' has only been narrowed by 11-14%.
President Whipps also reiterated that during the summit, equitable access to climate financing must be established and viable technological transfer for both mitigation and adaptation as the funding is not for the small and vulnerable nations.
"Only 20% of climate financing has gone towards adaptation; of that, only 2% went to SIDS, and about half of those funds were only available as loans."
He said in 2020, the World Bank recommended an annual $4trillion in investments to adequately address global climate change needs but only $100 billion was pledged by the biggest emitters.
"To date, they have contributed only $66 billion (or 1.65% of the target," Whipps said.
He said all countries must step up and "paddle together."
"A Palauan proverb imparts wisdom we can apply to our efforts. "A le ta bedesid, e ke denguu a cheroid." In translation, it means, when in a canoe, we have to paddle together in unison in order to go far. Just like the African proverb, "If you want to go fast, go alone, but if you want to go far, go together."
The climate summit is scheduled from 31 Oct to 12 Nov.
SOURCE: ISLAND TIMES/PACNEWS