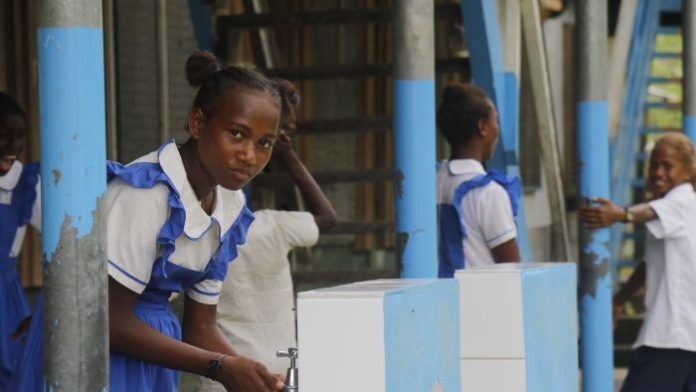 The health impacts of COVID-19 are well known in places like Fiji and Papua New Guinea but even Pacific countries with no community transmission of the virus have been devastated by the economic fallout from the pandemic.
A survey by aid organisation World Vision in PNG, Solomon Islands, Vanuatu and Timor Leste found that nearly 60 percent of households have lost jobs or income.
World Vision's Country Director in Vanuatu, Kendra Gates Derousseau said this led to children not going to school because parents could longer pay for school fees.
The survey covered 750 households and found that one in five people are skipping meals or eating cheaper meals.
"We know nutrition is very important for child development and brain development especially for babies in the womb, this means pregnant women are also skipping meals," said Derousseau.
World Vision has labelled these impacts the 'Pacific Aftershocks of COVID-19' and it's calling for a regional response.
"New Zealand and Australia [need] to develop a joint COVID-19 recovery package that really future proofs this region from the inevitable shocks of climate change and the ongoing economic ripples of the pandemic," she said.
SOURCE: ABC/PACNEWS