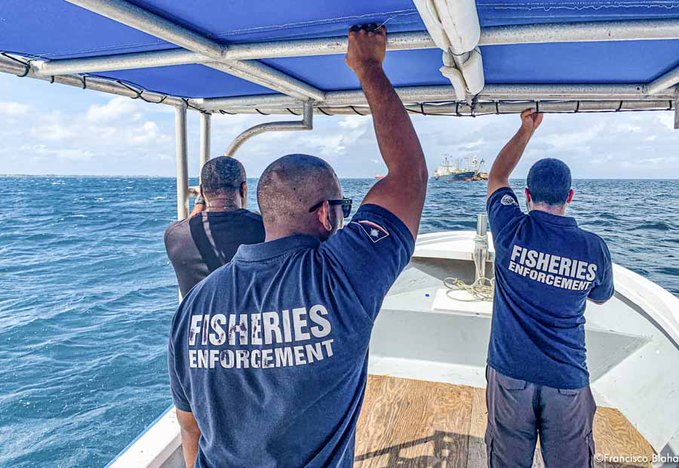 The Republic of Marshall Islands (RMI) has formally lodged its intention to become a party to the Agreement on Port State Measures (PSMA) of the Food and Agriculture Organisation (FAO).
The Director of the Marshall Islands Marine Resource Authority (MIMRA), Glen Joseph, deposited in the FAO repository the country's National Plan of Action to Prevent, Deter and Eliminate Illegal, Unreported and Unregulated Fishing (NPOA-IUU).
The plan has been developed by following the international plan of action on IUU fishing (IPOA-IUU), which was adopted in 2001 by the FAO Committee on Fisheries.
The IPOA-IUU is a voluntary instrument. It is one of four IPOAs that fit within the framework of the FAO Code of Conduct for Responsible Fisheries, which the Committee on Fisheries adopted in 1995. The IPOA describes broadly accepted principles and measures to prevent and counter IUU fishing by states, regional economic integration organisations, and regional fisheries management organisations (RFMOs).
The Marshall Islands NPOA-IUU consists of four parts:
*Part 1 provides background information and definitions.
*Part 2 gives an overview of the fisheries sector.
*Part 3 compares fisheries conservation and management legislation, policy and practice.
*Part 4 describes how Marshall Islands will adhere to the provisions of the IPOA-IUU and identifies further actions needed to ensure full implementation.
The NPOA-IUU aligns with the principles of transparency, cooperation, integration, and the sharing of information and assets within the Marshall Islands Government.
The plan of action also recognises and relies on a high level of cooperation with regional and global partners such as market states, industry, the Pacific Islands Forum Fisheries Agency (FFA), the Secretariat of the Pacific Community (SPC), and the Western and Central Pacific Fisheries Commission WCPFC.
It was developed by officers of MIMRA's Oceanic Division with the support of an offshore fisheries adviser from New Zealand's Ministry of Foreign Affairs and Trade. It demonstrates Marshall Islands' commitment to work with regional and international partners to ensure that highly migratory and straddling fish stocks, which include tuna and marlin, are conserved and can be fished sustainably long term, and to ensure the oceanic environment is protected.
As part of its commitment to the PSMA, MIMRA will review the NPOA-IUU every five years and will submit findings to the FAO and other parties. And to demonstrate its continued adherence to the principles of the IPOA-IUU, MIMRA will pursue the 15 action points identified in the document.
The NPOA-IUU was lodged with the Director of Fisheries and Aquaculture Division of FAO, Dr Manuel Barange, on 05 June.
Sixty-nine countries have become parties to the PSMA since it came into force in June 2016. Other countries in the Western and Central Pacific Ocean that have joined are Australia, Fiji, New Zealand, Palau, Tonga and Vanuatu.
SOURCE: TUNA PACIFIC/PACNEWS