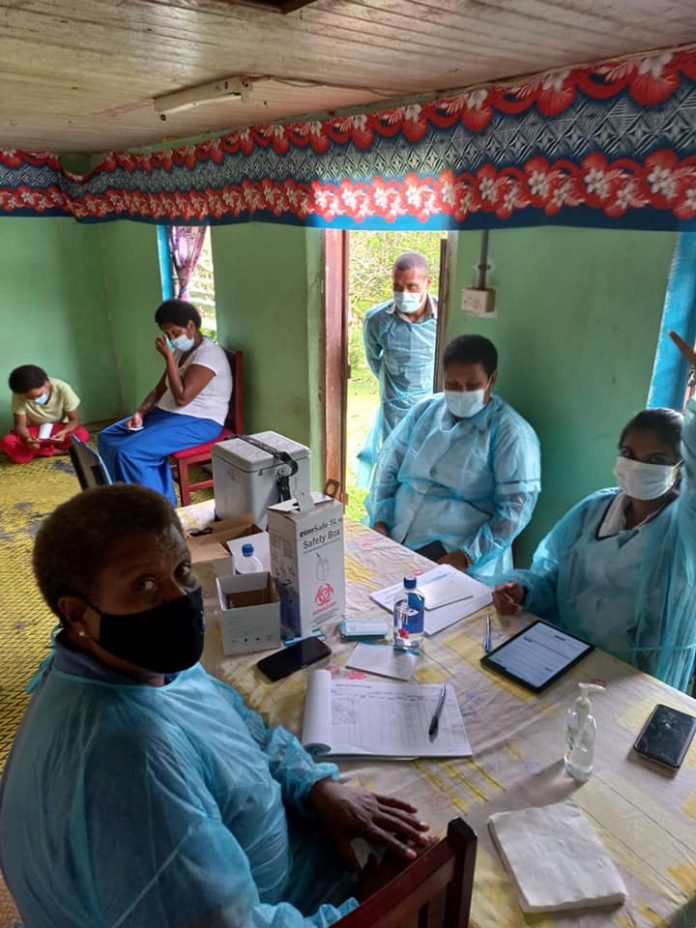 Fiji has reported 431 cases of COVID-19 and three deaths related to COVID-19 Thursday.
Permanent Secretary for Health, Dr James Fong said these new cases are from the Central and Western Divisions.
"Today we reported 3 new COVID-19 deaths. The first death was a 74 yr old male who was brought to FEMAT in acute respiratory distress. The second death was a 71 year old male also brought to FEMAT unresponsive. One death which was previously under investigation has now been classified by the clinical team also as a COVID death
"There have now been 24 deaths due to COVID-19 in Fiji, with 22 of these deaths during the outbreak that started in April this year. We also have recorded 11 COVID-19 positive patients who died from conditions that they had before they contracted COVID-19.
"There have been 36 new recoveries reported since the last update, which means that there are now 3,896 active cases in isolation. There have been 4,779 cases during the outbreak that started in April 2021. We have recorded a total of 4,849 cases in Fiji since the first case was reported in March 2020, with 918 recoveries," he said in a statement.
Dr Fong said a total of 6,282 individuals were screened and 1,307 swabbed at their stationary screening clinics bringing the cumulative total to 228,716 individuals screened and 31,000 swabbed to date.
"Our mobile screening teams screened a total of 2,784 individuals and swabbed 358 in the last 24 hours. This brings our cumulative total to 666,507 individuals screened and 54,298 swabbed by our mobile teams to date.
"A total of 159,939 samples have been tested since this outbreak started in April 2021, with 202,800 tested since testing began in early 2020. 3,015 tests have been reported for 29 June. The national 7-day daily test average is 3,027 tests per day or 3.4 tests per 1,000 population. The national 7-day average daily test positivity is 8.9% and continues on an upward trend," he said.
Dr Fong said the seven-day average of new cases per day has increased to 285 cases per day or 305 cases per million population per day.
"There has also been a notable increase in positive patients with severe disease, as well as an increase in deaths. The steady increase in average daily case numbers in combination with other indicators suggest higher daily numbers of cases, hospitalisations, and deaths in the coming weeks, particularly in the Central and Western divisions.
"The Ministry of Health repeats its advice that Fijians take steps to protect themselves until an adequate number of people are protected through vaccination and to be particularly vigilant in protecting people who are most vulnerable to severe infection, including the elderly, people with weakened or compromised immune systems, and people suffering from other serious conditions," he said.
He said a total of 7,083 first doses and 1,275 second doses of the vaccine were administered nationally in the last 24 hours.
"To-date, 300,436 adults in Fiji have received their first dose of the vaccine and 48,503 have received their second doses. This means that 51% of the target population has received at least one dose and 8.3% are now fully vaccinated nationwide," Dr Fong said.
SOURCE: PACNEWS