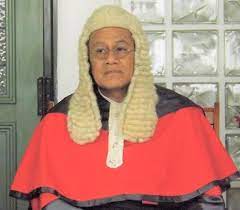 The Samoa Appellant Court has ruled that six women should sit in Parliament to meet a constitutionally mandated minimum level of representation.
But the inclusion of another woman MP in the Legislative Assembly could be months away until after all election results, including by-elections, are finalised.
"Although we have found that 10 per cent means six women in Parliament it remains to be seen whether second respondent [Aliimalemanu Alofa Tuuau] will be appointed as an additional member to satisfy the requirement," the Court concluded.
Aliimalemanu is the second respondent and was appointed as a sixth woman to the XVII Parliament by the Office of the Electoral Commissioner before that appointment was revoked by the Supreme Court.
The uncertainty of Aliimalemanu's appointment will leave the Fa'atuatua i le Atua Samoa ua Tasi (FAST) party with a 26 to 25 lead in sitting MPs over the Human Rights Protection Party until electoral petitions are resolved by the court in due course.
"We consider that Article 44 1A [of the constitution] is ambiguous as to the ideas it promotes and that primacy should be given to whichever of the competing ideas best promotes the establishment of human rights practice in Samoa," the court ruled.
"In this case, that means we consider the prevailing measure is a minimum of 10 per cent of women representation which is six women."
Chief Justice,Satiu Simativa Perese, Justice Tafaoimalo Leilani Tuala-Warren and Justice Fepuleai Ameperosa Roma presided the matter, which came before the court on Monday this week.
A total of at least six women are involved in election petitions, which are yet to be heard in the Supreme Court. If any candidate involved is found to have violated electoral law, a by-election will follow, potentially changing the number of women representatives in the Parliament.
FAST party lawyer Taulapapa Brenda Heather-Latu explains, the court also ruled that six women MPs is the correct number under the Samoan system of reserving parliamentary seats for women.
"But, that the decision whether or not to add a woman to make up the six cannot be determined until after the electoral petitions and the by-elections are complete.
"So that there is certainty as to the exact members that make up the parliament ," she told RNZ Pacific.
Attempts by FAST to assume power have been thwarted at several points by HRPP leader Tuila'epa Sa'ilele Malielegaoi, who had been prime minister since 1999.
SOURCE: SAMOA OBSERVER/PACNEWS