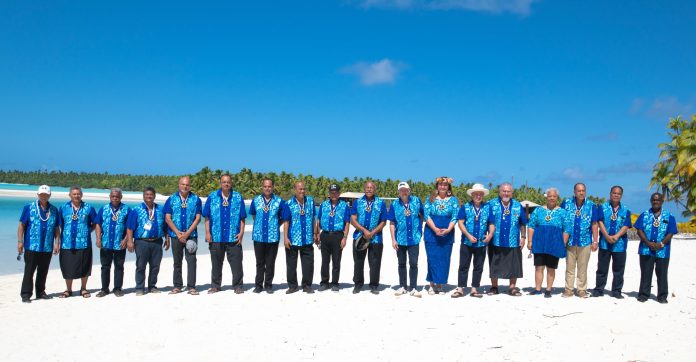 Pacific Island Forum Leaders have reaffirmed the decision taken under the Suva Agreement with the appointment of former president of Nauru Baron Waqa as the next Secretary General.
This was announced by Forum Chairman and Cook Islands Prime Minister Mark Brown at the end of the Leaders Retreat in Aitutaki.
Fiji's Prime Minister Sitiveni Rabuka defended Waqa's appointment, in an effort to maintain the unity in the regional premier political body.
"Who judged Waqa as a controversial figure?.
"As far as we're concerned, we're not judges.
"We received the nomination and it was part of bringing back Micronesia earlier on. I had to fly to Kiribati to talk to our colleagues and bring back Micronesia, make sure they will continue to be members of the Pacific community."
PM Brown also announced that Leaders have endorsed the implementation plan for the 2050 Strategy.
He said implementation plan articulates the specific goals, outcomes and regional collective actions across the thematic areas of our 2050 strategy.
"We also endorsed the Pacific Partnerships for Prosperity as a political prioritisation process to mobilise resources and to empower our people to bring about transformational change through national and regional development," PM Brown said
The Leaders also reiterated their commitment to implementing the Paris Agreement and endorsed the creation of a Pacific Resilience Facility.
"We will be now looking to take this particular facility out to potential donors to contribute to this fund," Brown explained.
The Leaders also endorsed the regional Framework on climate mobility and recalled the concern by leaders on the discharge of nuclear waste water from Fukushima into the Pacific Ocean.
SOURCE: PACNEWS