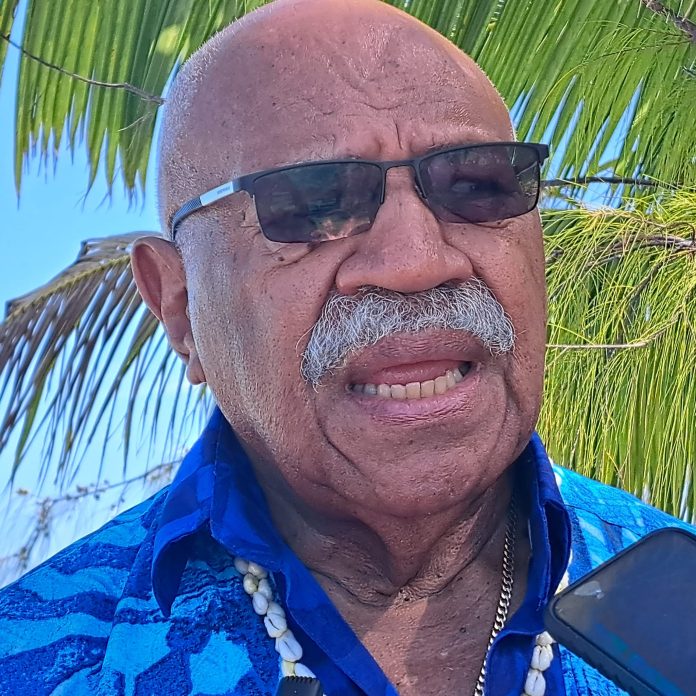 The validity of the Suva Agreement has been thrown into question after Nauru's President David Adeang walked out of the Forum Leaders plenary in Cook Islands capital, Rarotonga Wednesday when incoming Secretary General's Baron Waqa nomination was put on the agenda for the Leaders discussion.
The Suva Agreement is part of a pact to restore Pacific unity after it was fractured when Kiribati withdrew from the Forum last year. It forms the basis for strengthening the Pacific Islands Forum going forward. Under the Agreement, the position is rotated through three sub-regions of Melanesia, Micronesia and Polynesia.
Diplomatic sources say Samoan Prime Minister Fiame Naomi Mata'afa put the Suva Agreement on the agenda with the intent of speaking about the process behind the deal, rather than criticise the candidate for his record.
Past chair and Fiji's Prime Minister Sitiveni Rabuka told journalists in Aitutaki he is of the view the Forum is back to square one with Nauru's missing from the Leaders retreat.
"They are a sovereign choice. I was hoping that with the theme of 'our voices, our choice and leaving no one behind' our Pacific Way we should all have been here."
Rabuka emphasised the need for the Forum to look at the selection process of selecting the Secretary General.
"We will have to look at the selection strategy for the Secretary General. It was supposed to have been revised after the Suva Agreement and we will know at this retreat whether that has been done."
Forum Chair and Cook Islands Prime Minister Mark Brown said he will comment on the issue Thursday.
Palau's President Surangel Whipps Jr told the media in Aitutaki, Nauru chose to stay out of the retreat and has asked the rest of the Micronesian leaders to represent them.
"I think they're not here they have their reasons and it's good to get it directly from them," President Whipps said.
"But we're here. They said, 'you represent us'. So, we're here as Micronesia and even though they're not here, they said, 'please represent us'. So, all the rest of Micronesia is here.
"Maybe just misunderstanding, but we'll get through it."
"I think it is just discussions that need to go on so wait until after the retreat," he said.
Former Nauru president Baron Waqa was involved in Australia's asylum seeker processing centre in his nation, and during his tenure sacked the country's judiciary and led a crackdown on media.
Both he and President Adeang have also been linked to an Australian Federal Police corruption probe into an Australian phosphate company operating in Nauru.
Critics say Waqa is unfit to lead the premier regional political body as it upholds good governance and democratic principles as its values.
The leaders will sail on the Teariki Moana vaka for their Retreat.
SOURCE: PACNEWS