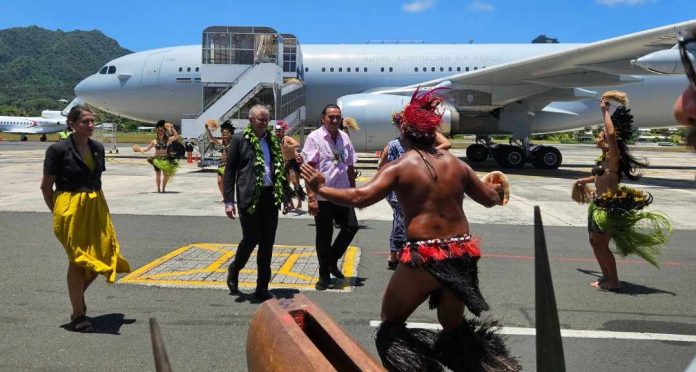 Australian Prime Minister Anthony Albanese has arrived in Cook Islands in time for the Forum Leaders retreat to be held in Aitutaki on Wednesday.
This will be his first visit to Cook Islands as Prime Minister and his second time attending a PIF Leaders'Meeting.
Albanese said Australia is a proud founding member of the PIF, which has brought the Pacific's leaders together annually for more than 50 years to discuss shared challenges and regional solutions.
The PIF Leaders' Meeting bring together leaders from 18 Pacific countries and territories to discuss important issues affecting the region, including climate change and regional security.
The Leaders will agree steps to deliver the 2050 Strategy for the Blue Pacific Continent, endorsed in 2022.
Prime Minister Albanese is joined by the Minister for International Development and the Pacific Pat Conroy.
"It is important I join with fellow Pacific leaders in Cook Islands for the Pacific Islands Forum Leaders' Meeting
"I thank Cook Islands and Prime Minister Mark Brown as Chair for hosting this meeting.
"Australia sees the Pacific as family and none of us can achieve the future we want alone.
Working together, through the Pacific Islands Forum, is vital to securing a shared Pacific that is peaceful, safe and prosperous," said PM Albanese.
SOURCE: PACNEWS