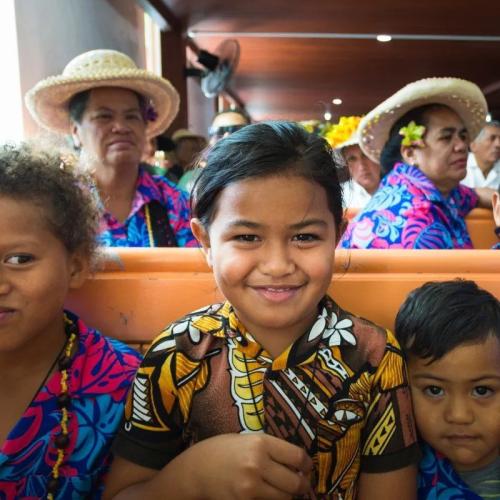 The islands of Rarotonga and Aitutaki have been a hive of activity as up to 500 delegates from 18 member nations, international agencies and observers will descend on Kūki 'Airani before 06 November.
PIFLM52 Culture Coordinators Tereapii Tumutoa and Uirangi Bishop, along with 200 plus Cook Islanders consisting of mostly students, have been finalising loose ends for the opening ceremony.
Tumutoa said it will be a showcase of proud and lively Cook Islands culture, people, and a coming together of Pacific cultures and Forum family.
"We will also showcase our Pacific voices through Cook Islands drumming, our vaka as a means of connecting, and our shared voyaging DNA as Pacific people. Chants from different parts of the Cook Islands including the north to the south, showcasing our identity, have also been woven into the ceremony."
Cook Islands News senior reporter Rashneel Kumar said they are expecting a full turnout.
"Most if not all the Pacific Island country leaders will be there. We know Australian Prime Minister Anthony Albanese is coming and also other partners from around the world who have Pacific Island allegiances.
"We are expecting a diverse group of people."
The week long meeting will see leaders discuss and debate problems and solutions on issues impacting the Pacific.
Kumar said the release of treated radioactive waste water from Japan's tsunami-wrecked Fukushima Nuclear Power Plant is high on the agenda.
"I think they will be discussing that during the Forum and as well as the Rarotonga Treaty to do with the nuclear waste and nuclear power. I think they are trying to see how to make it relevant to today's world."
Geopolitics is also a hot topic as the US steps up its support for the region to counter China's influence.
The United States established diplomatic ties with Niue and the Cook Islands in September when President Joe Biden held his second annual summit with Pacific Island leaders at the White House.
Kumar said the U.S President won't be attending PIF52 but they do expect to receive the U.S representative to the UN, Ambassador Linda Thomas-Greenfield and a party of ten delegates.
Climate impacts are a major concern for the region and Kumar says it will be a key matter discussed.
"What they call 'The Pacific Partnership for Prosperity' and I think this will include the climate change issues as well as other challenges faced in light of Covid."
Leaders from the member nations include Australia, Cook Islands, Fiji, Kiribati, Marshall Islands, Micronesia, Nauru, Niue, New Zealand, Palau, Papua New Guinea, Solomon Islands, Samoa, Tonga, Tuvalu, Vanuatu, French Polynesia and New Caledonia.
New Zealand has yet to confirm who will be included in its delegation as the formation of government will be finalised after 3 November.
A 200 strong entertainment group will open the PIFLM52 at The Avarua Tereora Stadium (The National Auditorium) before delegates begin their talks.
SOURCE: PMN/PACNEWS