Guam are set to begin their Pacific Games men's basketball title defence against Papua New Guinea at Solomon Islands 2023.
The country is also grouped with Samoa and the host nation in Pool A while Fiji, New Caledonia, Tahiti, and Tonga make up Pool B.
The first day of competition is set for November 17, with Solomon Islands versus Samoa among the matches, before the final on November 25.
In the women's competition, reigning champions American Samoa failed to qualify which leaves Samoa 2019 runners-up Fiji seeking to take their place at the top of the podium.
They play Guam on the opening day in Pool A while Samoa and the Solomon Islands are also due to meet first in the same group.
Pool B is then comprised of the Cook Islands, New Caledonia, Papua New Guinea, and Tahiti.
"The Pacific Games basketball tournament is a wonderful culmination of the Micronesian, Melanesian and Polynesian Cups held in 2022," said International Basketball Federation executive director of Oceania Amanda Jenkins.
"To have the best male and female basketball teams at one event with a host of other sports is what makes the Pacific Games so special."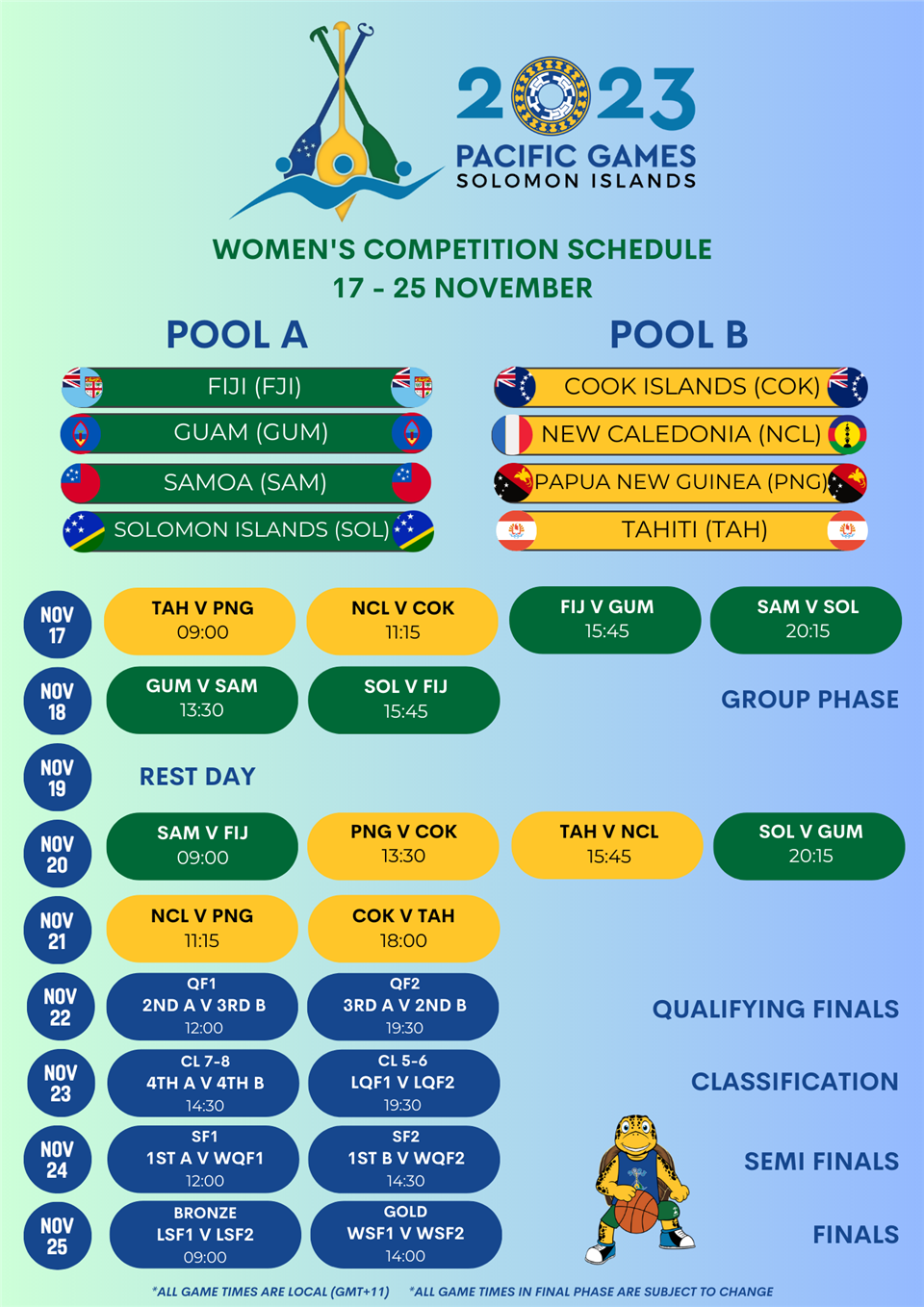 Basketball at Solomon Islands 2023 is set to take place at Friendship Hall and is serving as the qualification phase for FIBA Oceania to the 2025 FIBA Asia Cup pre-qualifiers.
Across the men's and women's tournaments, Tahiti is the most successful basketball nation in the history of the Pacific Games.
It has won 10 gold, six silver, and six bronze medals but has not won the women's title since 2011 and the men's since 1995.
SOURCE: INSIDE THE GAMES/PACNEWS