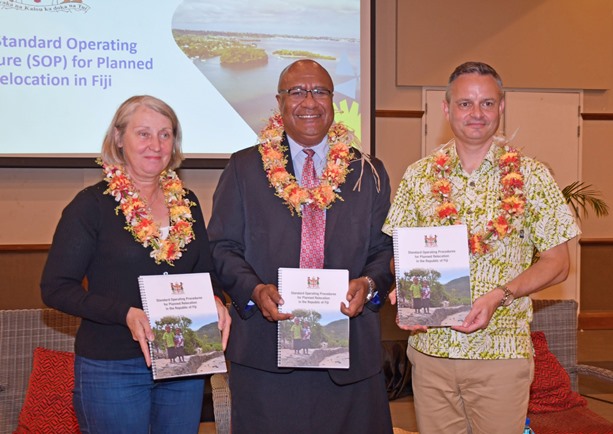 Fiji deputy Prime Minister and Minister for External Trade, Manoa Kamikamica says the relocation of Fijian villages and settlement is not something the Government wants to do but is the last resort in response to the most extreme impacts of climate change.
Speaking at the official launch of Fiji's Standard Operating Procedure (SOP) for Planned Relocation in Suva, Kamikamica said relocation nevertheless is something we must plan for because the reality is that some of our communities will become uninhabitable in the years to come.
Kamikamica reiterated that the Coalition Government is committed to ensuring that those who are forced to relocate from their homes due to the adverse impacts of climate change are treated with dignity and respect, and the best forms of support are made accessible to assist them in rebuilding their lives.
"The SOP we are launching will be piloted in the relocation of the village of Nabavatu in the Province of Macuata, due to damage wrought by Tropical Cyclone Yasa in December, 2020."
"The relevant Government agencies have been working closely with the affected community to identify suitable relocation sites, and to ensure that their cultural, social, and economic values and needs are taken into account."
Meanwhile, 42 communities have been identified for relocation and will undergo assessment and verification processes through tools that are part of the SOP.
SOURCE: FIJI LIVE/PACNEWS