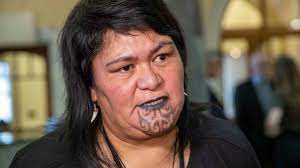 New Zealand Foreign Affairs Minister Nanaia Mahuta will travel to Samoa today, for bilateral meetings in Apia with the Government of Samoa.
Mahuta will be joined in Samoa by the United Kingdom Secretary of State for Foreign, Commonwealth and Development Affairs, James Cleverly
"Aotearoa New Zealand is a committed partner to Samoa, and I look forward to meeting with Prime Minister Fiame and senior Ministers," Mahuta said.
"The visit will be an opportunity to meet kanohi ki te kanohi with leaders of the Government of Samoa and hear directly about perspectives on regional issues. This will include support for the delivery of Samoa's climate change priorities.
" We will also discuss opportunities to take forward key areas of bilateral engagement following the commemoration of the 60th Anniversary of the signing of the Treaty of Friendship between Aotearoa New Zealand and Samoa last year.
"Together, we will reaffirm our shared commitment to supporting Pacific solutions to the challenges facing the region, including the impacts of climate change, and continued economic resilience in our region as we face global pressures," Mahuta said.
The visit will also demonstrate support for Samoa's hosting of the Commonwealth Heads of Government Meeting (CHOGM) in 2024, the first to be held in the Pacific.
"As Samoa undertakes preparations to welcome countries from around the world to our region, Aotearoa New Zealand looks forward to working with Samoa and other partners to support a successful meeting of Commonwealth Leaders in 2024," Mahuta said.
Mahuta will then travel back to Wellington, alongside James Cleverly, where they will hold the inaugural Foreign Ministers Dialogue on 22 April.
"Aotearoa New Zealand and the United Kingdom are close partners with a shared commitment to supporting regional outcomes," Nanaia Mahuta said.
"Our relationship with the UK is based on shared values, history and people-to-people connections. Foreign Secretary Cleverly is a friend of New Zealand and I'm delighted to travel with him to Samoa and be able to host him in Wellington.
"We look forward to celebrating recent achievements in the bilateral relationship, discussing our cooperation together in the Pacific, and how each of our countries will work together on global issues, including climate change and support to Ukraine," Mahuta said.
SOURCE: MFAT/PACNEWS