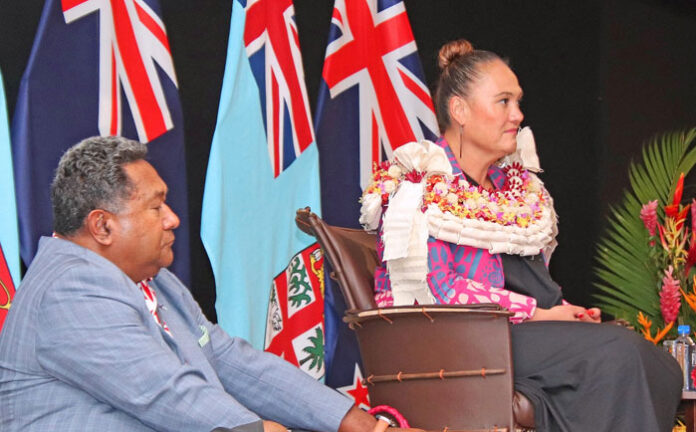 "New Zealand has been a steadfast friend of Fiji, providing assistance in times of need and supporting our development efforts. Fiji and New Zealand have a shared history and a common future, based on the principles of mutual respect, understanding, and cooperation".
This was highlighted by Fiji deputy Prime Minister and Minister for Trade Manoa Kamikamica, at the welcome reception for the New Zealand deputy Prime Minister and Associate Foreign Affairs (Pacific Region) Minister, Carmel Sepuloni in Suva Tuesday.
Minister Kamikamica, speaking at the event held at the New Zealand High Commissioner's residence, expressed his gratitude to the people and Government of New Zealand for their long-standing support and partnership with Fiji.
"Our two nations have enjoyed a close and friendly relationship for many decades, with strong people-to-people ties."
Minister Kamikamica expressed his appreciation towards the significant contributions that the Fijian diaspora in New Zealand have made to both nations, enriching the cultural diversity and strengthening the people-to-people ties.
"There is no doubt that your Mission to Fiji will add to and grow our bonds and partnership on all fronts. Your Mission is an invaluable opportunity to strengthen our relationship and reaffirm our commitment to collaborating on challenges common to us."
New Zealand DPM Sepuloni said the purpose of her visit is to reconnect and to discuss the shared challenges and how New Zealand and Fiji can work together.
"It is about resilience and partnership, Fiji is incredibly important to New Zealand, the Pacific region is New Zealand's priority with regards to our foreign affairs program and all the work that we do."
DPM Sepuloni added that her delegation will be looking forward to meeting with their counterparts, discussing important issues like climate change, impacts of global inflation, fisheries and everything that matters in the region but mostly strengthening the relationship between Fiji and New Zealand.
SOURCE: FIJI GOVT/PACNEWS