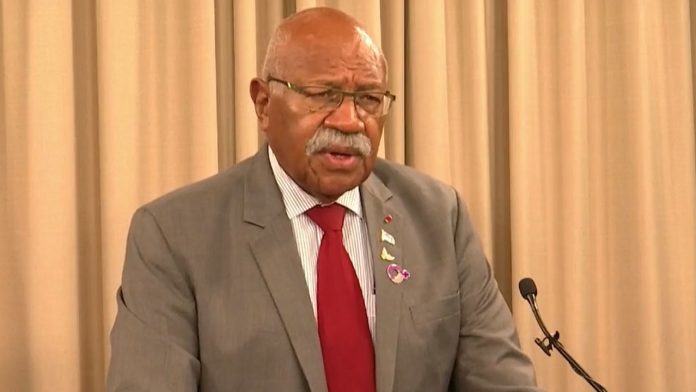 The Fiji government will look into factors challenging regional security following the Pentagon document leak over the weekend.
The leak contained information on security and defence details in the Indo-Pacific region.
There are concerns if this critical information falls into the wrong hands.
Prime Minister Sitiveni Rabuka assures that there is nothing to be concerned about as of now.
"Should we be concerned? Not really. For us in the Pacific, we move on as normal, we conduct our affairs, respecting ours and others sovereignty and we play our international relations card as we played all these 50-so years after independence."
Rabuka determines that this will not deter him from looking into potential regional threats.
"I'm always interested in factors affecting the security of the region, on this particular one – I had not been briefed, I am not aware that there is a concern raised on these leaks of information."
The leak is being treated seriously by U.S intelligence agencies, which have launched investigations.
Meanwhile, Attorney General Siromi Turaga says that Fiji needs support in areas of funding, human resources, and training.
Turaga made the comment during a meeting with Monika Le Roy, Regional Programme Director for the Pacific Islands at the International Republican Institute.
Turaga says that the discussions with Le Roy centred around how the U.S's presence and funding could constructively support the government's efforts.
The United States-based institute is currently working in the Pacific region, focusing on projects on women, civil society, and climate change.
The Attorney General also acknowledged the NGO's interest in supporting the Coalition Government in common areas of interest.
SOURCE@ FBC NEWS/PACNEWS