The eight qualified teams have been separated into their two groups for the OFC Champions League 2023.
The draw took place today at the OFC Home of Football – Te Kahu o Kiwa in Auckland.
This year's OFC Champions League will be held in Vanuatu in May, with games split between Port Vila and Luganville. It'll be an exciting chance for Vanuatu to host a major OFC competition and the first time the nation has held a full OFC Champions League.
OFC pre-determined that home side Ifira Black Bird will play their group matches in Port Vila and was therefore drawn automatically into Group B. The groups are: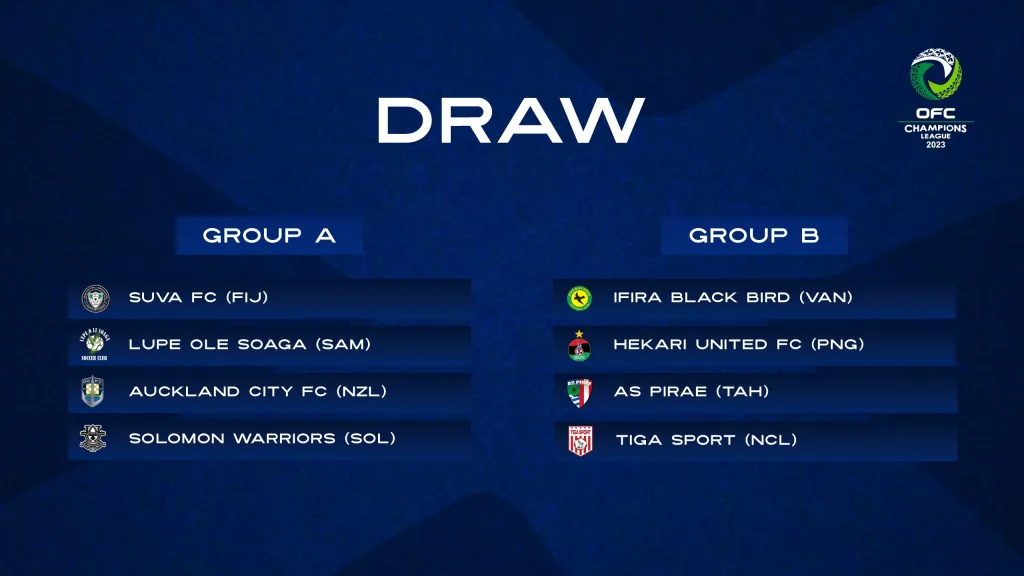 Suva are in group A with defending champion New Zealand's Auckland City, Solomon Warriors and Lupe Ole Solaga of Samoa.
In pool B are Ifira Black Bird, Hekari United, AS Pirae and Tiga Sport
Each team will play each other once in the group stage with the two highest placed teams from each group advancing to the semi-finals.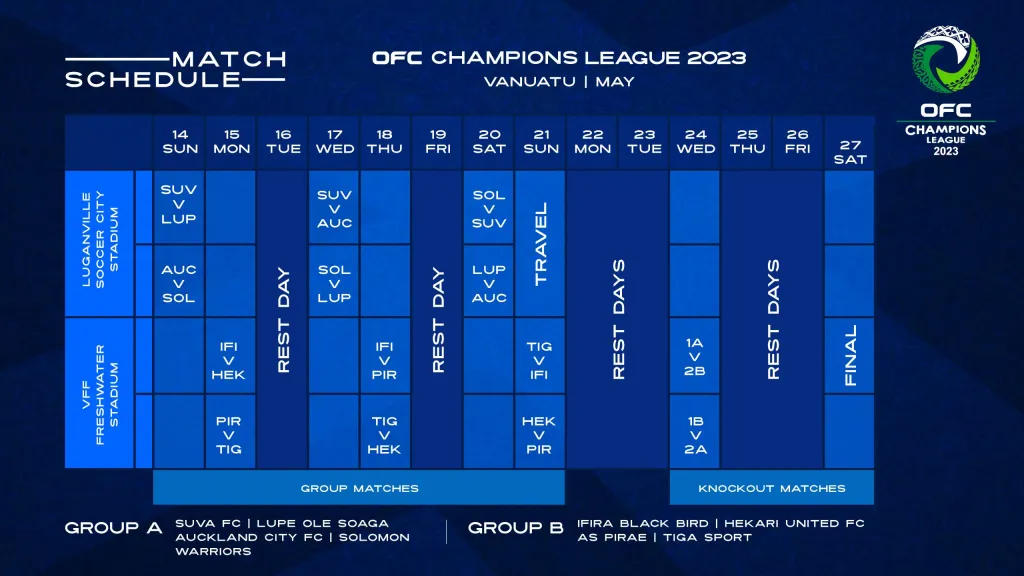 The winner of the OFC Champions League 2023 will advance to the FIFA Club World Cup 2023, to be held this December in Saudi Arabia. This will be the last time the FIFA Club World Cup will be played under its current format.
SOURCE: OFC/PACNEWS