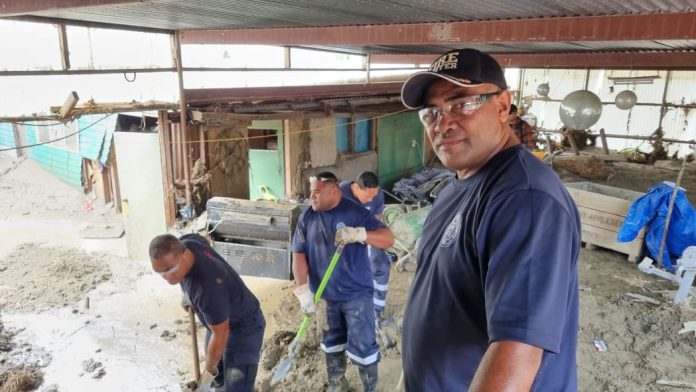 The immediate help Fiji sent to assist the regions hardest-hit by the cyclone shows the strong links both countries have with each other, New Zealand Foreign Affairs Minister Nanaia Mahuta says.
Mahuta will travel to Fiji today to meet with its Prime Minister Sitiveni Rabuka.
It is her first visit to the Pacific nation since the election of its new coalition government.
Mahuta will meet with Rabuka, who is also Fiji's Foreign Affairs Minister, and other senior ministers.
She said the focus of her visit will be on how New Zealand and Fiji can work together to address issues in the Pacific.
"We have strong links with Fiji through trade and regional security, and deep community connections through the Fijian communities who have made Aotearoa New Zealand their home," Mahuta said.
Following Fiji's successful hosting of the Pacific Islands Forum special leaders' retreat last month, and the positive progress made in strengthening regional unity, this visit will be an opportunity to further discuss shared regional priorities.
"A clear demonstration of our friendship is Fiji's rapid deployment of military and emergency personnel to support the response to Cyclone Gabrielle.
"In times of crisis we can rely on each other – as Pacific whānau – to stand shoulder-to-shoulder, meeting any challenge," Mahuta said.
SOURCE: RNZ PACIFIC/PACNEWS